Unparalleled Accuracy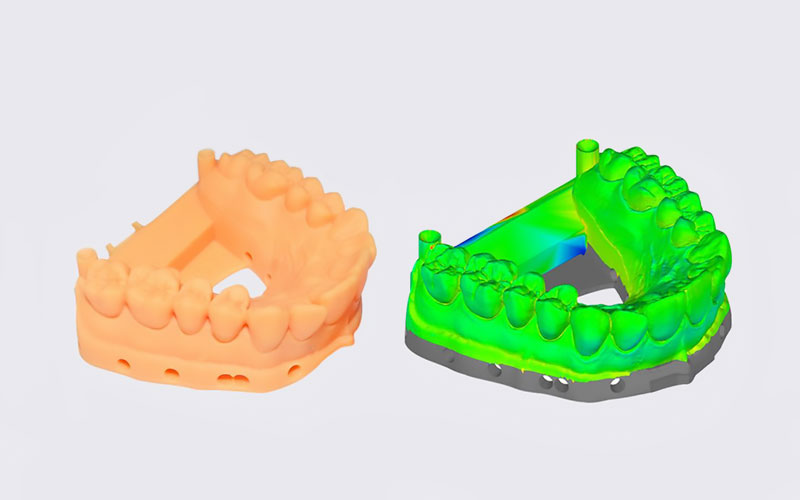 Accurate Precise
Over 96% of the surface points fits within ±0.1mm
Outstanding Uniformity
High luminance uniformity achieves up to 90%
Beyond the Limits
Provides not only the possibility to obtain features smaller than a pixel, but also superior surface finish.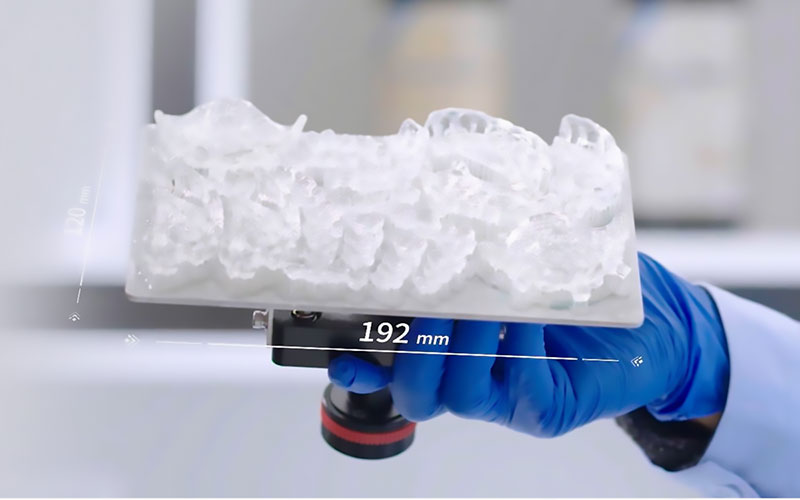 Large Print Size, 4K Resolution
192*120mm printing size and 4K resolution satisfy the demands of users for efficiency and details.
Reliable Performance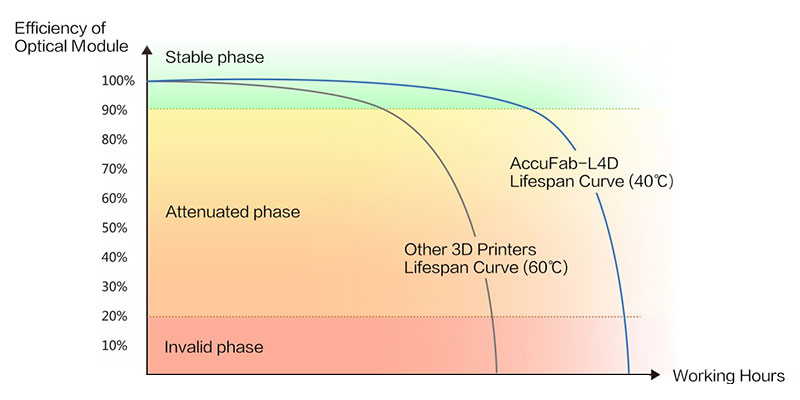 Industrial Grade Optical
High quality optical module with long-life components
State-of-the-Art Robustness
AccuFab-L4D/L4K's 5 million layers tested in real dental clinic condition provides state-of-the-art reliability.
District Cooling System
DCS (District cooling system) maintains the temperature of working screen under 40℃, while extending the 3D printer lifespan significantly.
Technical Specifications
| | |
| --- | --- |
| Resolution | 3840*2400 |
| Pixel Size | 0.05 mm |
| Wavelength | 405 nm |
| Light Intensity | 3 mw/cm^2 |
| Print Volume (W x D x H) | 192*120*180 mm |
| Print Speed | 10~50 mm/h * Print speed varies on materials and layer thickness |
| Print Accuracy* | ±0.05 mm |
| Layer Thickness | 0.025/0.05/0.075/0.1 mm |
| Printer Dimensions | 360*360*530 mm |
| Weight | 19 kg |
| Power Requirements | 110-240 VAC 50/60 Hz 360 W |
| Connectivity | USB dongle, Wi-Fi, Ethernet |
| Packing Dimensions | 480*480*660 mm |
| Packing Weight | 25 kg |