Why choose this course
At Medimatch, we pride ourselves on being more than just a course provider. We have associated with NextDent team of 3D printing enthusiasts, innovators, and educators who approach the world of 3D printing with boundless curiosity and a commitment to excellence. Here's why you should choose our course:
Expert Guidance
Our course is led by experts from NextDent, a trusted name in the 3D printing industry. You'll have the opportunity to learn directly from professionals who have hands-on experience with cutting-edge 3D printing machines.
Comprehensive Demos
Gain practical insights with detailed machine demonstrations. You'll understand the intricacies of 3D printing technology, from machine operation to material selection, and more.
Customized Training
We understand that every dental practice is unique. Our training is tailored to address the specific needs of your business, ensuring that you get the most value out of your 3D printing investment..
Cost Savings
Reduce wastage caused by user errors. Our course empowers you to use 3D printing efficiently, minimizing material and time wastage, ultimately saving you money.
In-House Expertise
Our course is created and delivered by a team of 3D printing experts. You'll be learning from the very best in the industry.
High-Quality Prints
Discover the secrets to achieving high-quality and complex 3D prints. We'll show you the techniques and tricks that will set your dental 3D prints apart.
Course highlights
Introduction to 3D Printing
Understand the fundamentals of 3D printing technology and its applications in dentistry.
Machine Operation
Get experience with 3D printing machines, learning how to set up, calibrate, and operate them effectively.
Material Selection
Explore different dental-grade materials and choose the right ones for your specific applications.
Printing Techniques
Master advanced printing techniques to produce intricate dental models and prosthetics.
Troubleshooting
Learn how to identify and resolve common issues that may arise during the 3D printing process.
Post-Processing
Discover post-processing techniques to refine and finish your 3D printed dental creations.
Case Studies
Analyze real-world case studies showcasing the transformative impact of 3D printing in dentistry.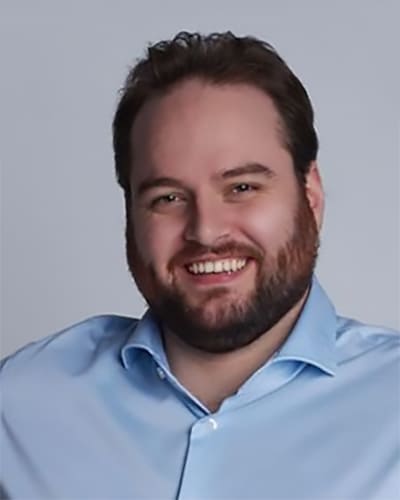 Expert Lars Biel from NextDent, Netherlands,
will be joining us and will lead this course.
Who should attend
Dentists seeking to integrate 3D printing into their practice.
Dental technicians and lab professionals interested in advancing their skills.
Dental practice owners looking to improve efficiency and reduce costs.
Anyone with a keen interest in the intersection of dentistry and 3D printing.
Join us in unlocking the potential of 3D printing for dentistry. Elevate your practice, enhance efficiency, and stay at the forefront of dental technology. Enroll in our Advanced 3D Printing for Dentists course today and embark on a journey of innovation and excellence!
Why use a 3D printer in Dentistry?
The utilization of 3D scanners, CAD/CAM treatment planning software, and dental milling machines has played a significant role in enhancing the overall patient experience within the field of dentistry. However, recent trends have asserted that 3D printers can enhance this approach even more, effectively completing the cycle by providing cost-effective, localized manufacturing within individual dental practices.
While milling machines can offer quick in-house production for specific purposes, printers are notably more budget-friendly, generate less waste, and have broader applicability across a wide spectrum of treatments.
Delivering top-tier care demands an absolute requirement for extreme precision. Recent breakthroughs in materials and printing technology have greatly enhanced the precision of 3D printers, pushing them beyond their initially perceived limits.
What are the benefits of having a 3D Printer?
A 3D printer will give you more freedom, and less waiting times for your patients, some devices that can be produced include:
Print a copy denture in surgery
Print your smile design to show your patient
Print a copy denture in surgery
Print your smile design to show your patient
Wondering if the present is the optimal moment to transition to 3D printing?
If you have concerns that the current timing might not be ideal for investment, reconsider your stance. 3D printing is poised for ongoing remarkable enhancements in performance and dependability. Nonetheless, even in the present, these devices can significantly enhance the speed, quality, customization, and cost-effectiveness of your current procedures.