Multiple Functions In one Machine
For All Fixed and Removable Restorations
COLOR TEXTURE SCAN IN DETAILS
Clearly captures the textures and marks on the plaster model. The unique HDR scan mode supports RPD wax and gingiva scan without spraying. Supporting dentaltechnicians to easily complete the digital design of the RPD(removable partial denture).

INTELLIGENT SCAN
The software recognizes the working area automatically. The non-separate models can be scanned by one click, reducing the workload of technicians.

VARIABLE ARTICULATORS ACCOMPLISHING TASKS IN A SIMPLE MANNER
Compatible with static, dynamic and simple articulators for high effi ciency. The scan tip's angle can be adjusted to the desired height , and has wider range of coverage of the whole model, improving the accuracy of occlusion scan.
*Suitable articulator: Bio-art, Kavo, SAM, Artex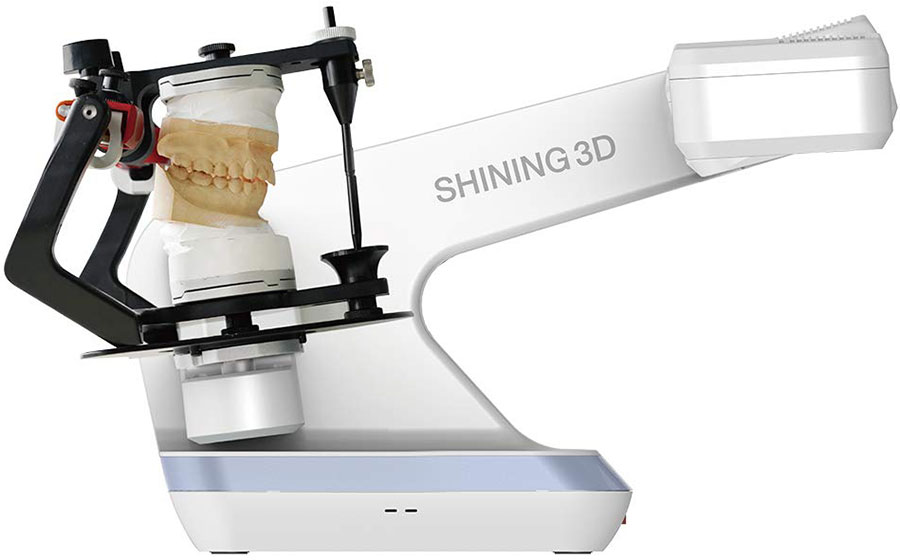 ALL IN ONE HIGHER EFFICIENCY
Supports upper/lower jaw quadrant models and dies simultaneous scan, reducing the operation steps and improving the efficiency of technicians up to 30%.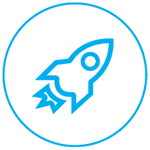 Faster
Single jaw 12s, occlusion 8s; the entire process of scanning a separated model order is 2 minutes, and the entire process of an unseparated model order is 2.5 minutes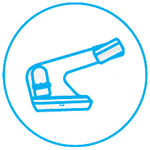 Portable
Simplified shape, weight is only 5KG; open design, all-around scanning.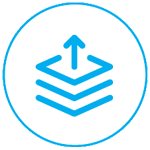 Compatible
Export stl, obj, ply format, high compatibility with current open CAD dental design softwares in the market.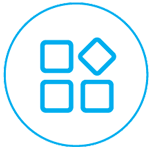 Versatile
Supports most digital dental applications, including wax scan, die scan, plaster model scan, impresscan, articulator scan, texture scan etc.
Technical Specifications
| | |
| --- | --- |
| Camera Resolution | 1.3MP |
| Accuracy | < 10µm |
| Scan Time | 8s for bite scan; 12s for upper/lower jaw scan; 13s for 1-4 dies scan; 21s for 5-8 dies scan; 58s for impression scan. |
| Dynamic Scan | Articulators are supported, scan head swings by 0~5 degrees. |
| Output Format | STL, OBJ, PLY |
| Light Source | Blue Light |
| Dimensions | 385*250*270mm |
| Weight | 5kg |
| Interface | USB 3.0 |
| USPower SupplyB 3.0 | DC 24V |