Long-Lasting Battery Life
Each scanner is equipped with 3 batteries and a charging hub for non-stop scanning.
2 hours of continuous scanning.
10 days under standby mode.
One case scanning time: 2min*
(Maxillary + mandibular + occlusion)
*Performance may vary according to different situation.
1 charge can be utilized for up to 60 cases.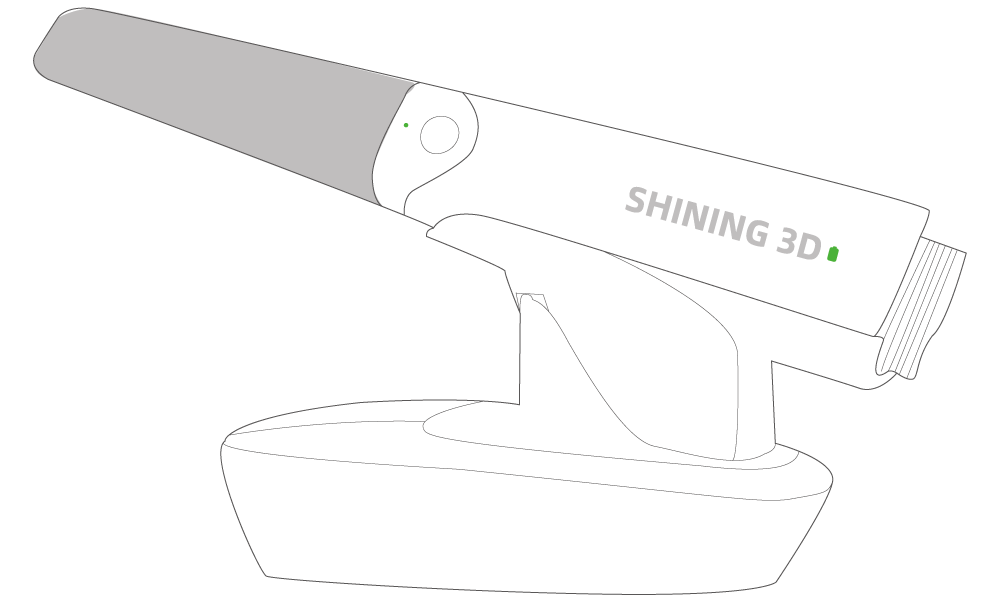 It offers faster data post-processing speed and self-developed, clinic-friendly functions, including Orthodontic Simulation, Model Creator, Temp Design, Indirect Bonding Tray Design, Oral Health Report and Data Track.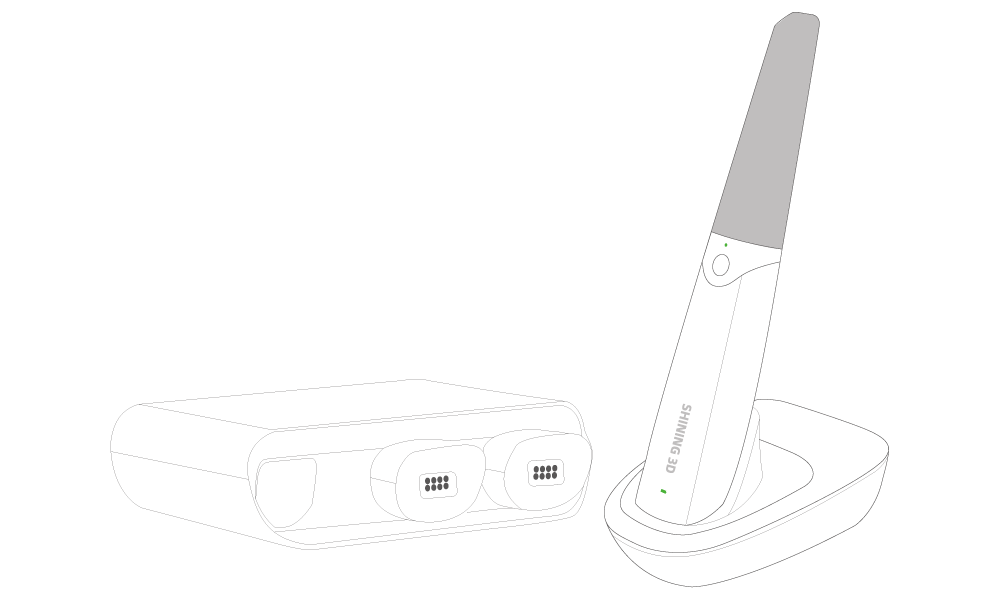 Charging cradle
When finished scanning, you can put the Aaralscan 3 Wireless back onto the cradle to charge.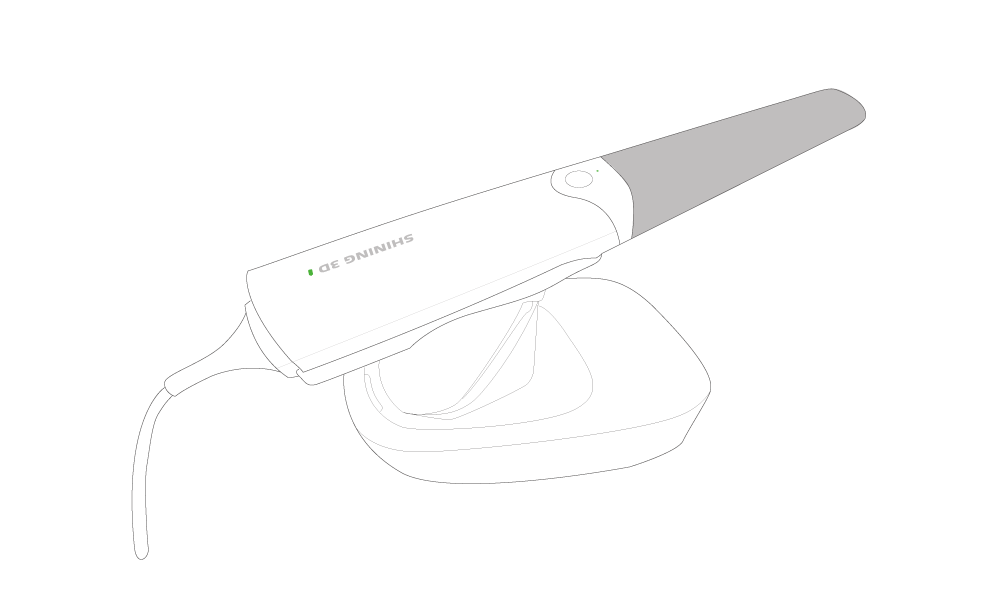 Wired connection
Wired scan option is included as well.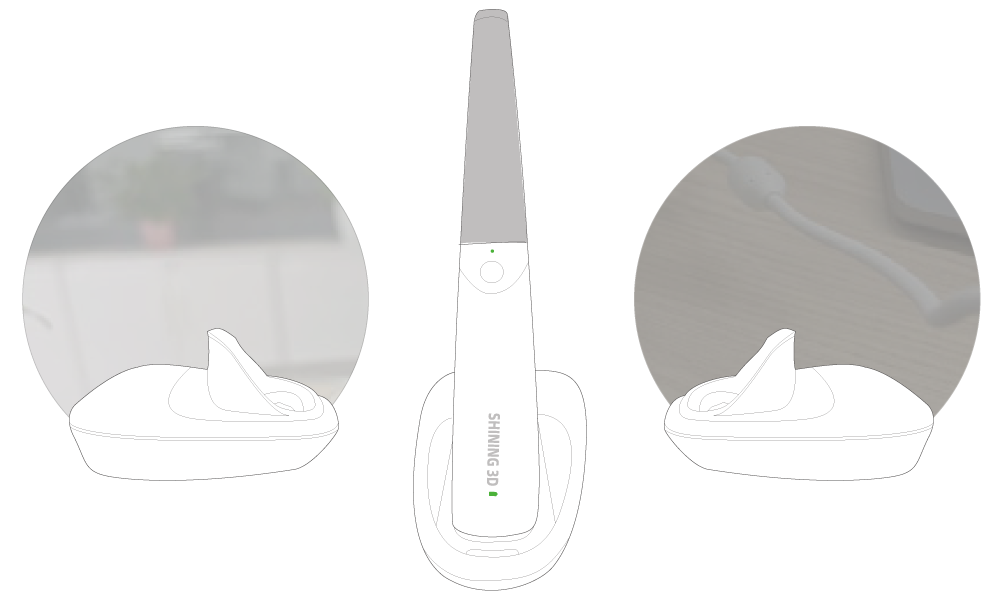 Multi-cradle adaptable
The scanner can adapt to multiple cradles. Pick up the device and switch between multiple chairs.
Clinical Toolkit
The clinical toolkit assists dentists to evaluate and pre-design the scanned data in their own clinic. It facilitates effective communication with dental labs to deliver quality dental work with high efficiency.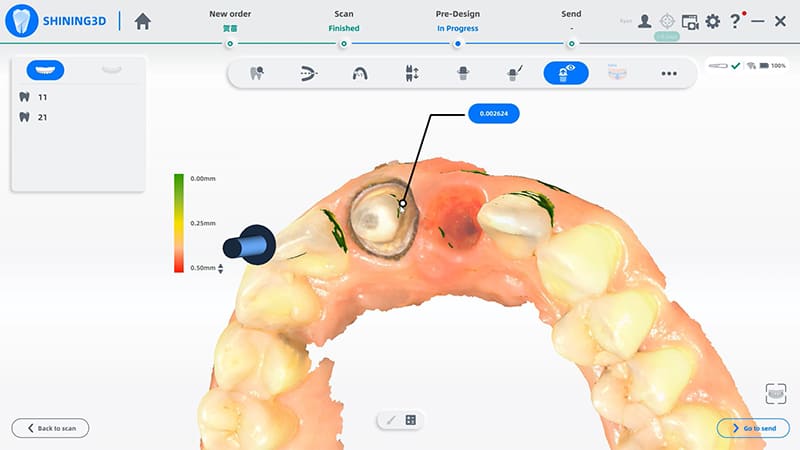 Undercut Check
During the scanning process, the undercut value can be displayed for easy judgment by the dentist..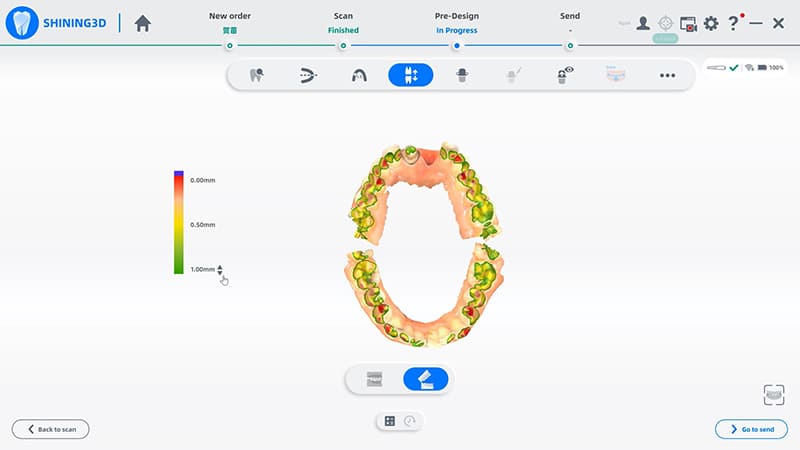 Bite Check
Ensures accurate occlusal relation ship for subsequent applications.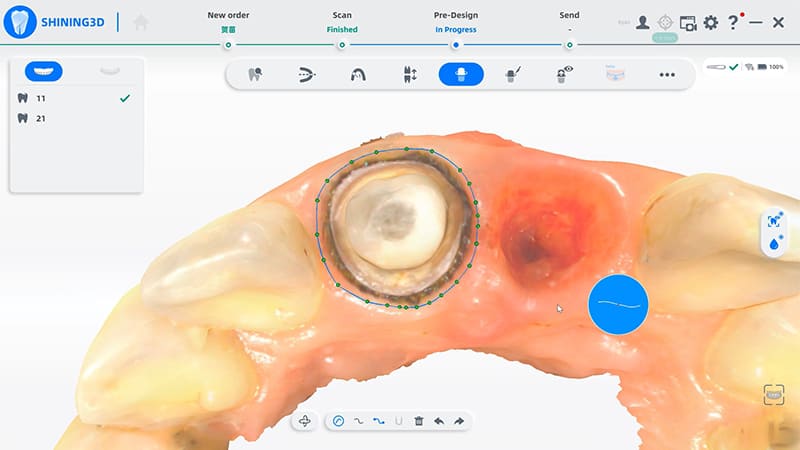 Margin Line Auto Extraction
Allows quick identification of margin lines, which helps communication between dentist and technician.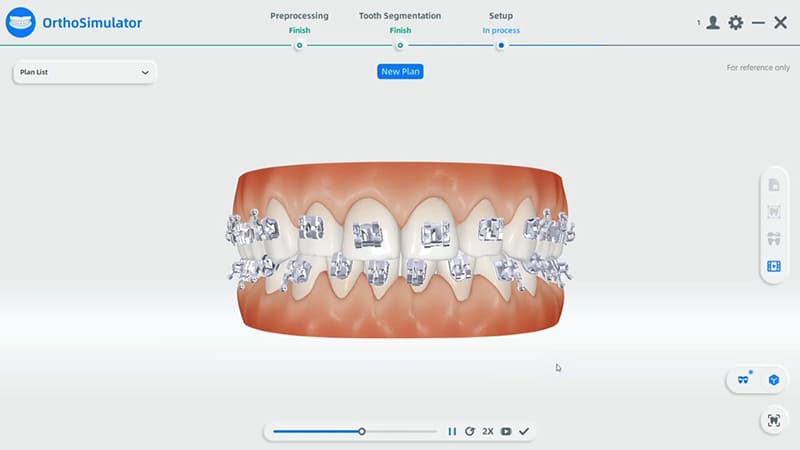 Ortho Simulation
Preview To Be Decisive
The whole treatment process can be simulated and patient will be able to see the post-treatment effect in advance, extremelly effective for consultation process.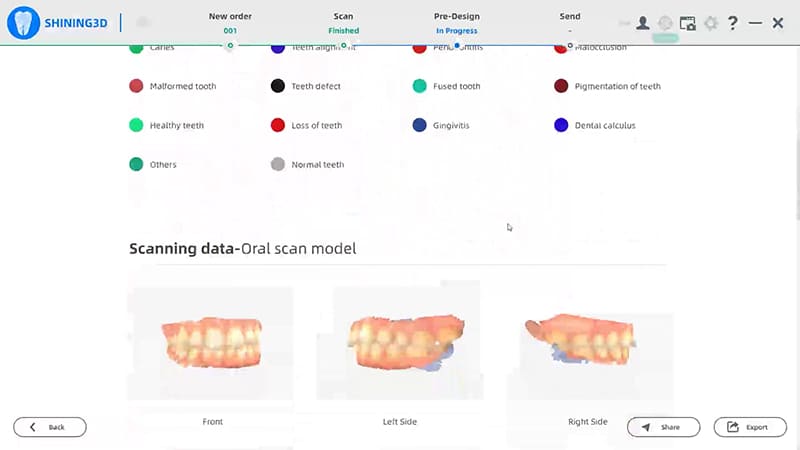 Oral Health Report
More Informed, More Engaged
Visually demonstrates patients' comprehensive oral health condition, dramatically improving dentist-patient communication efficiency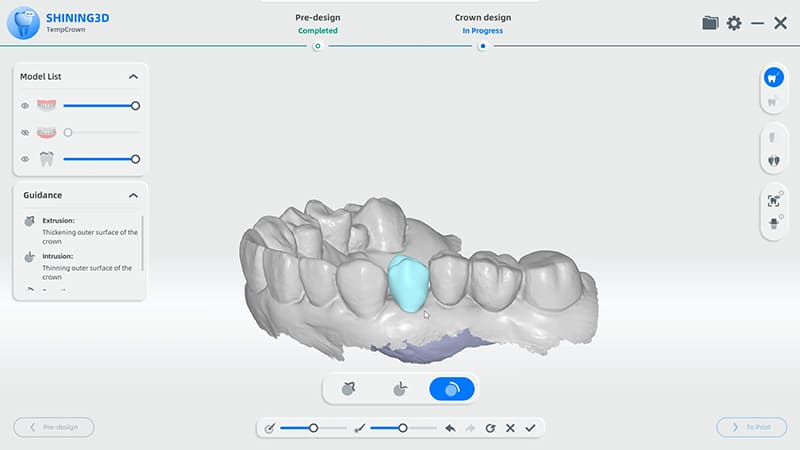 Temp Design
Temporary crown scan be designed and printed in the office, reducing the patient's wait time.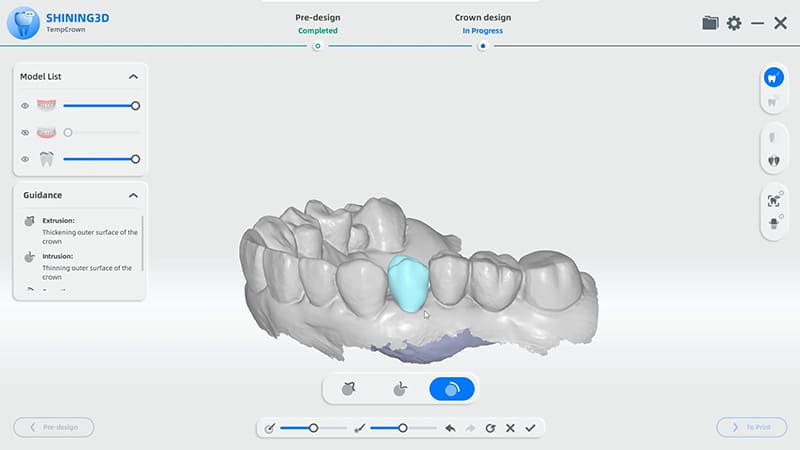 IBT Design
Designs indirect bonding tray, which can be directly 3D printed to help orthodontists attach brackets faster and more accurately.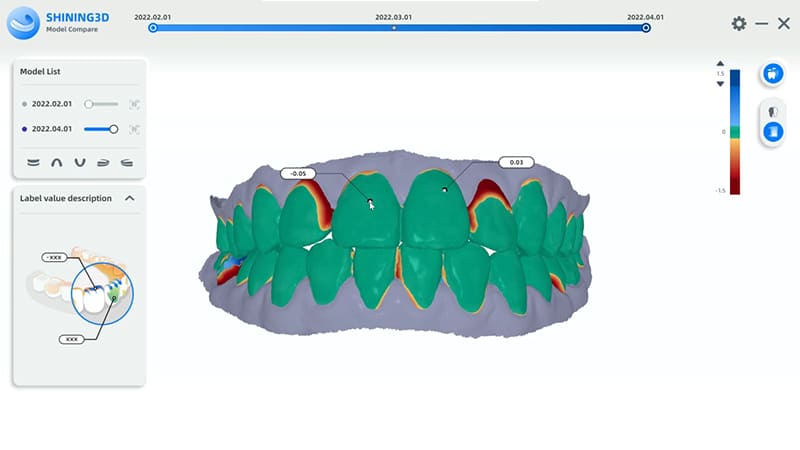 Data Track
Helps patients understand oral changes and improve the efficiency of dentist-patient communication by tracking patient data.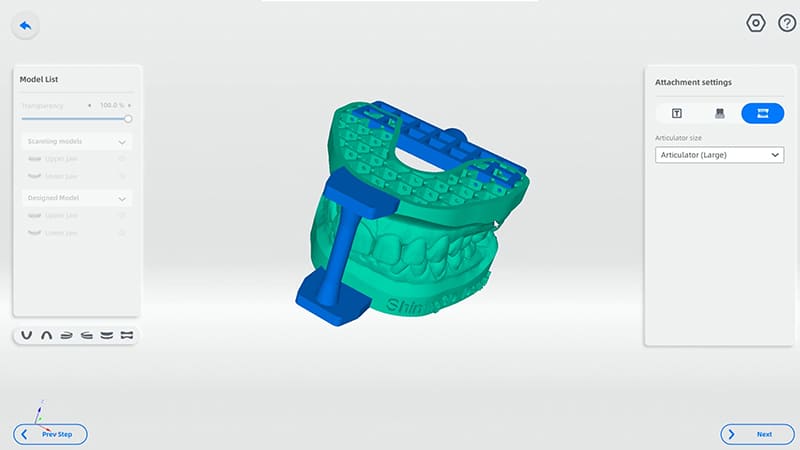 Model Creator
AccuDesign Model Creator is one of the most intuitive model creator on the market, with a 10-minute learning curve, anyone can easily design a perfect dental or orthodontic model.
Optimal Dentist-Technician Collaboration
Standard and unlimited – seamless collaboration between dentists and technicians. SHINING 3D dental cloud allows for data transfer and communication between dental clinics and labs.

Application
The Aoralscan 3 intraoral scanner can be applied for clinical indications range spans general restorations, implants and orthodontics. Whether through same-day chairside restorations or clinic-dental lab integrated treatments, it always provides a state-of-the-art user experience.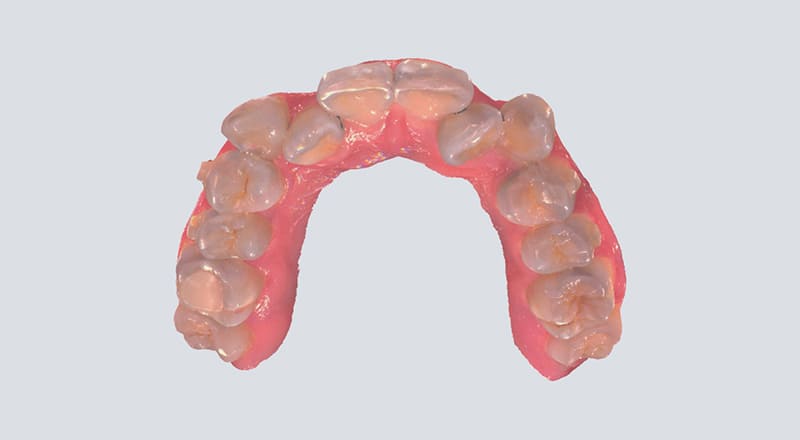 Orthodontics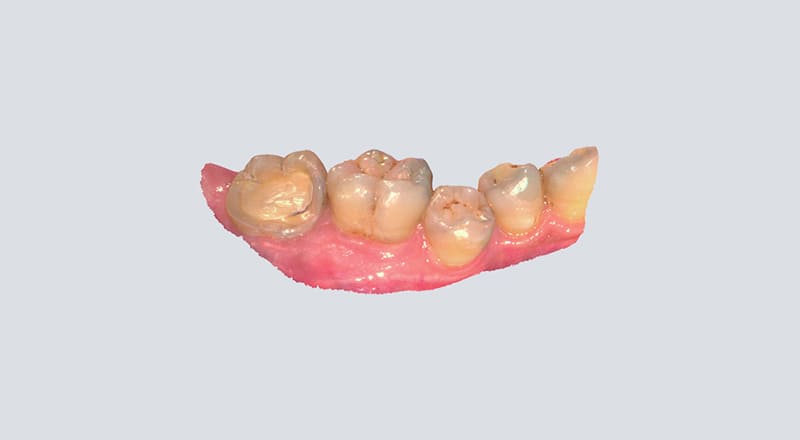 Inlay-onlay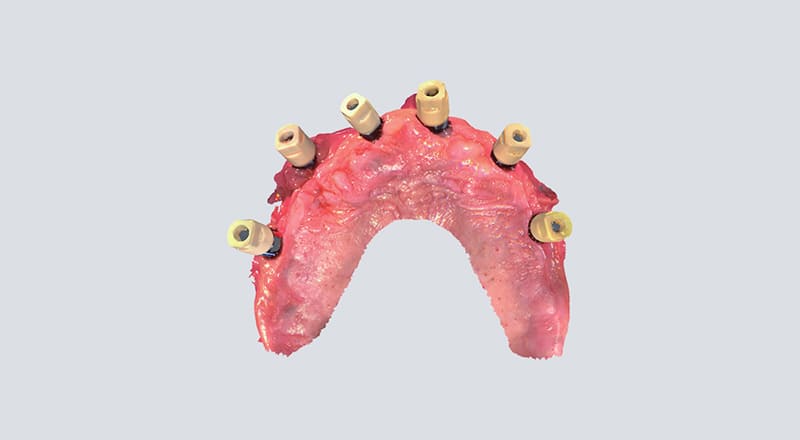 All-on-6Implant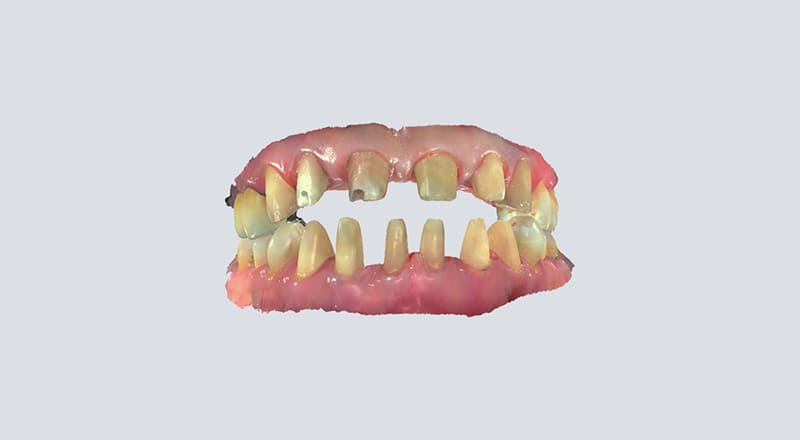 6-Unit Bridge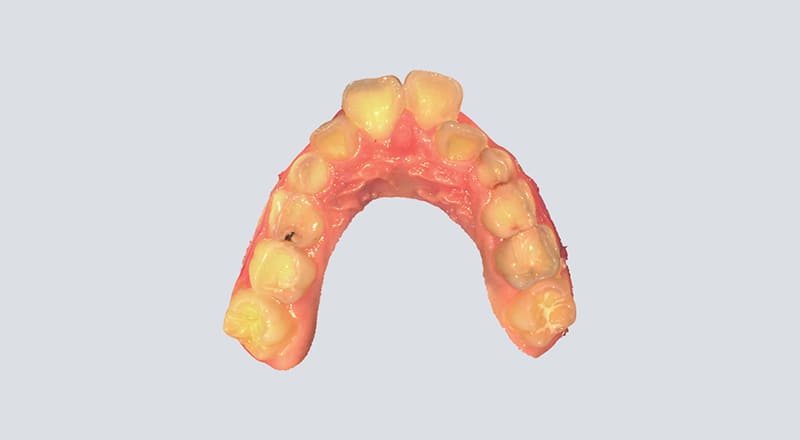 Pediatric Dental Care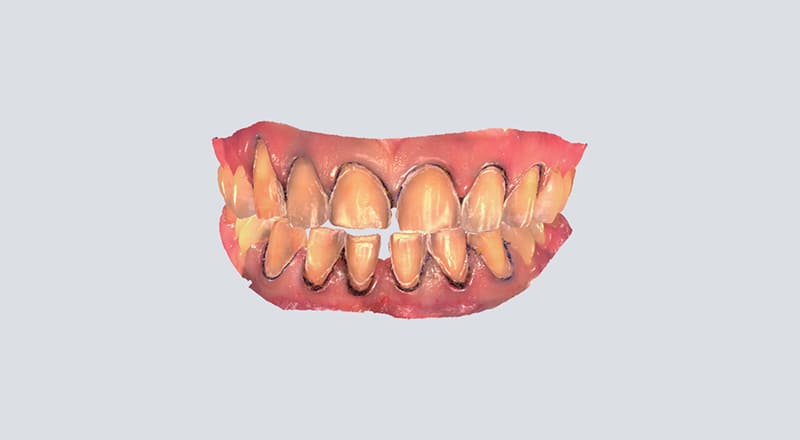 Veneer
Technical Specifications Aoralscan 3 Wireless Intraoral Scanner
Scan Field
Standard scanner tip: 16mm * 12mm
Mini scanner tip: 12mm * 9mm
Scan Depth
-2mm to 20 mm from exit surface of tip
Scan Tip Sterilization
Autoclave 100 times
121°C 102.9kPa 30 mins
134°C 205.8kPa 4 mins
Scan Tip Heating
40s instant heating(Anti-fogging)
Scan Principle
Non-contact scanning with the structured light
Wireless Technology
Wi-Fi 6(802.11a/n/ac/ax)
Effective Wireless Range
Same room, up to 5m
Battery Life
2 hours of continuous scanning. 10 days under sleep mode
Dimension (L * W * H)
270±3(L)x50±3(W)x40±3(H)mm(includes battery, tip)
Total Weight
330±20g(includes battery, tip)
Output
STL, OBJ, PLY
Connector
USB 3.0
Power Input
12V DC/3A