Empowering a Highly Efficient Digital Chairside Solution
Capture Digital Impressions in Real Time
Fast, Accurate and Exceptional Scan Performance
The constant optimization and innovation of SHINING 3D's hardware and software system, led to the release of its latest and finest intraoral scanner, Aoralscan 3.

FASTER SCAN
The scan speed is 30% faster than the last generation due to Aoralscan 3's drastically upgraded scanning technology.

MORE ACCURATE SCAN
Thanks to optimized algorithms and imaging mechanisms, Aoralscan 3 carries out more accurate and precise results by 30%, meeting the clinical needs of different applications.

LONGER SCAN TIP
Slimmer and 15% longer autoclavable scanner tips offer patients a more comfortable clinical experience.

GREATER SCAN DEPTH
Aoralscan 3 is suitable for various clinical scenarios including acquiring scan bodies and periodontal scans.
Clinical Toolkit
The clinical toolkit assists dentists to evaluate and pre-design the scanned data in their own clinic. It facilitates effective communication with dental labs to deliver quality dental work with high effi ciency.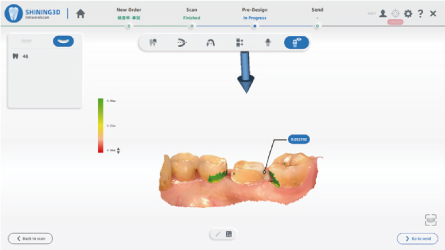 Undercut Check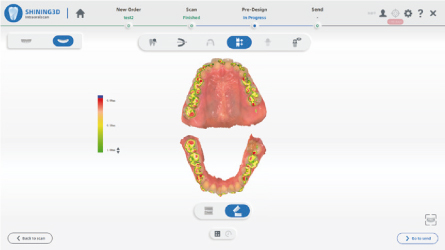 Bite Check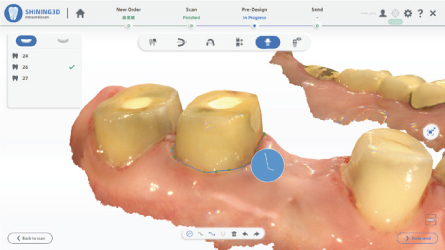 Margin Line Auto Extraction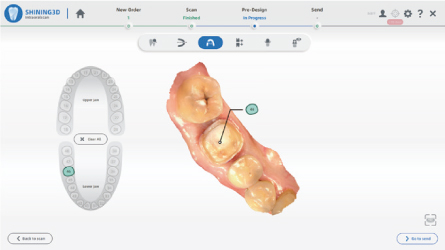 Tooth Marking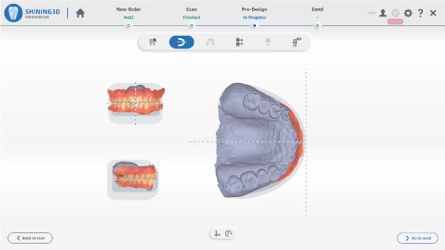 Coordinate Adjustment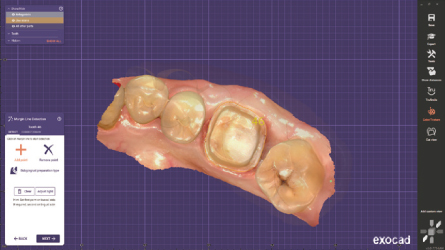 Direct Export to exocad
The Aoralscan 3 intraoral scanner can be applied for clinical indications range spans general restorations, implants and orthodontics. Whether through same-day chairside restorations or clinic-dental lab integrated treatments, it always provides a state-of-the-art user experience.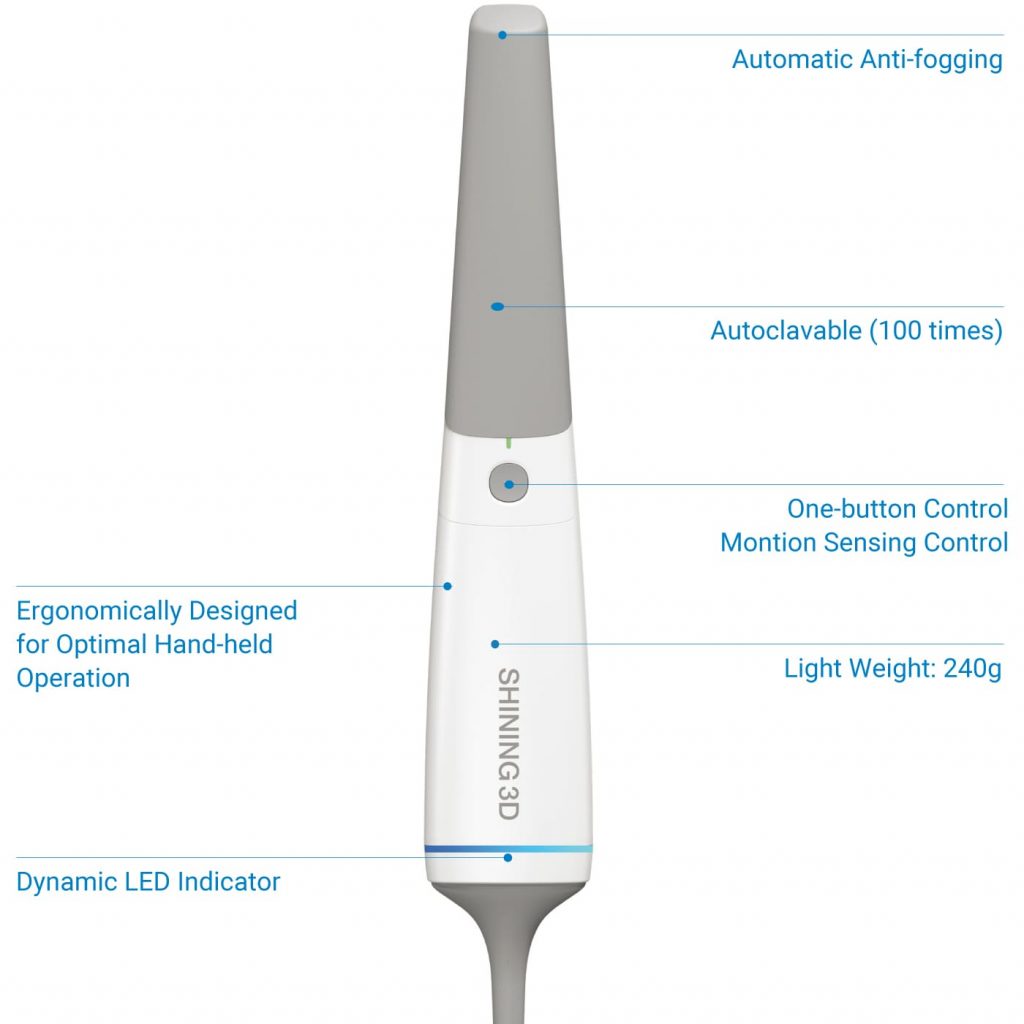 User-Friendly
Smart and Intuitive – Smooth Scanning Experience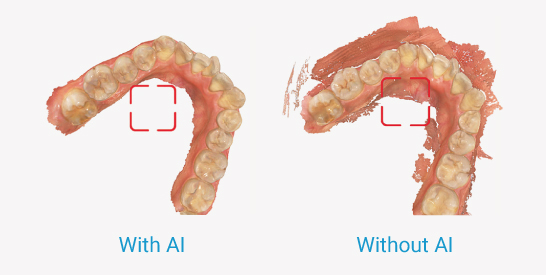 AI SCAN
Automatically identifi es and fi lters out unnecessary soft tissue data during scanning resulting in a quicker and cleaner scan process.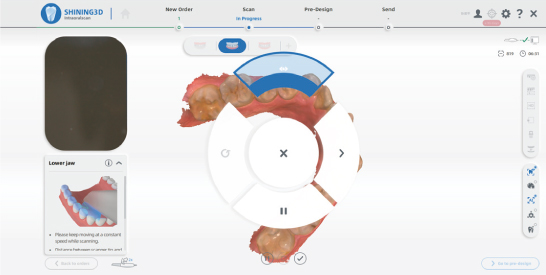 MOTION SENSING
Dentists can scan with minimal contact with the computer, ensuring a safe and effi cient scan experience.
Technical Specifications Aoralscan 3 Intraoral Scanner
Scan Field
Standard scanner tip: 16 × 12 × 22 mm
Mini scanner tip: 12 × 9 × 22 mm
Scan Depth
-2-20 mm from exit surface of tip
Scan Principle
Non-contact scanner with structured light
Dimension (L × W × H)
281 × 33 × 46 mm
Weight
240 ± 10 g (without cables)
Output
STL, OBJ, PLY
Connector
USB 3.0
Power Input
12V DC/3 A