Direct bonding protocol from scanner
Injection moulding technique with injectable composites: quick fix or long-lasting solution.
The injection moulding technique with injectable composites has become increasingly popular in the latest years. It is a relatively simple procedure that makes it possible to obtain a predicable end result, even in complex situations, because the morphology can be determined in advance.
It is in part because of the development of suitable, high quality materials, such as G-ænial Universal Injectable and Exaclear that injection moulding is a reliable procedure.
G-ænial Universal Injectable has the ideal consistency and mechanical properties and thus it is widely used for this technique.
Combined with the highly transparent Exaclear silicone, the technique has become approachable and easy to conduct. MediMatch accepts most scanners. Please find the steps to workflow once we receive the scan.
Workflow from Scan Only, You will receive:
Digital wax up to mobile nr or email

1 Free redesign if needed included

Putty and wash impression with V-carving on margin for trial-smile

Indicate and deduct £60 of price if you don't need this
Digital printed model with full wax up & Exaclear stent
Digital printed model with alternating teeth method & Exaclear stent
Soft nightguard to wear after treatment.

Send a new scan and an additional charge of £47
Optional:
Superimposing 3d digital design on patient 2d picture
Ordering relevant GC material (via order form or via online shop)
Relevant equipment via online shop (Medit scanner)
Exocad software to make your own design (Exocad courses)
Info:
Design is typically ready within 48h of receiving the scan.
We accept scans from all scanner brands.
Contact info via scan@medimatch.co.uk
WhatsApp the team via 07740743653 or call 020 3875 8530
Please always write in the scan notes if you send a separate email relating to the case/scan to help us match/find the relevant email.
If you need to speak to Hugo: email to hugo@medimatch.co.uk or call 07889088851.
Fee indication for direct composite bonding restorations:
Kindly download the order form below.
Fee indication for direct composite bonding restorations:
GC Injection Veneers Kit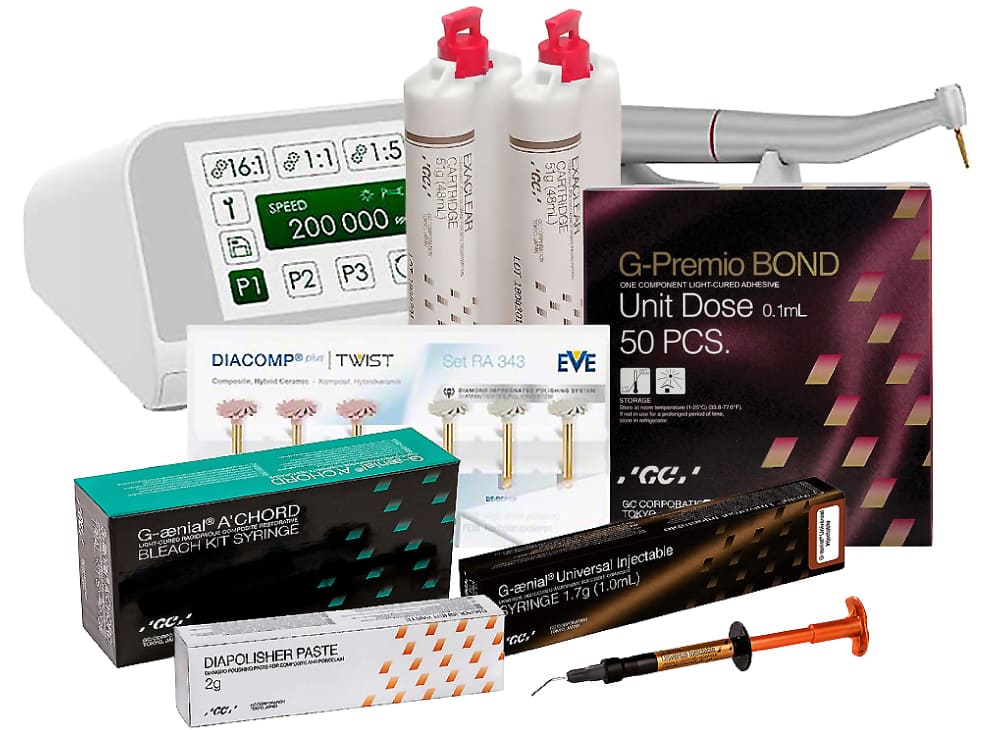 For preparing the GC Injection Veneers, we are offering a set of products which will be required for producing high-quality Veneers. Injectable composite veneers offer the possibility of "do-overs," which are relatively straightforward to execute. Order the supplies needed for the Injection Veneer.
Join us at MediMatch for the hands on GC Composite Injection Veneer Course.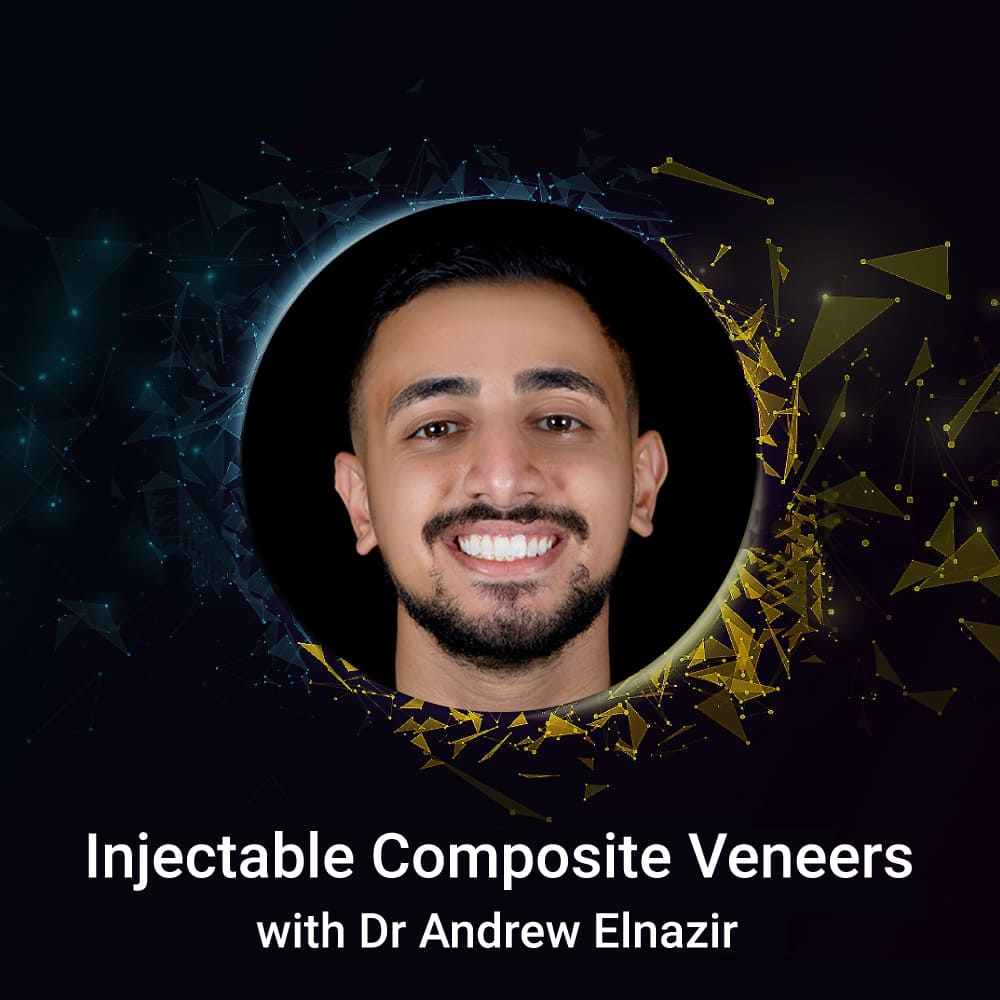 Perfect your injection technique with the assistance of Dr Andrew El-Nazir.
MediMatch protocols courses have been designed with you in mind. The aim is to assist our customers in expanding their skills and knowledge to achieve even better restorations. We have carefully selected Key Opinion Leaders (KOL) who have specialised knowledge and experience in certain areas within the field. These KOL's will present each course. This course has 5 hours of verifiable CPD.
GC Injection Veneers Kit