Book a digital consultation
and scanner demonstration
with our Medit i500 team
Medit i500 Intraoral Scanner
The Medit i500 offers any practice easy entry into digital dentistry thanks to its speed, accuracy and affordability. Lightweight and with a small tip, its dual camera system takes rapid, full colour video-based scans of patient anatomy making the overall appointment experience more comfortable for you and your patients.
With the accompanying software, you can effectively and efficiently plan treatment options, compare scans pre- and post-treatment and match scan abutments and scan bodies.
Sleek Software Apps
The Medit i500 is a fast, lightweight, open (wide-open), true colour scanner that is easy to use.
The software and scanner are subscription-free and the latest free Apps include:

Medit Compare
This software helps to analyse any 3D data, including scan data, and to compare different data one by one or in sets and allow users to easily perform various measurements, transformations and analyses.

Medit Smile Design
Users can perform smile design by working on 2D images, using the pre-set teeth templates and customising them with a number of various tools for modifying their colour, shape, position and scale.

Medit Ortho Simulation
Simulate the trajectory of teeth movement according to form information and create several possible outcome scenarios by adjusting positioning of each tooth.

Medit Crown Fit
Easily perform a digital crown fitting test by checking the alignment between prepared teeth and milled prosthesis data in a few, simple steps.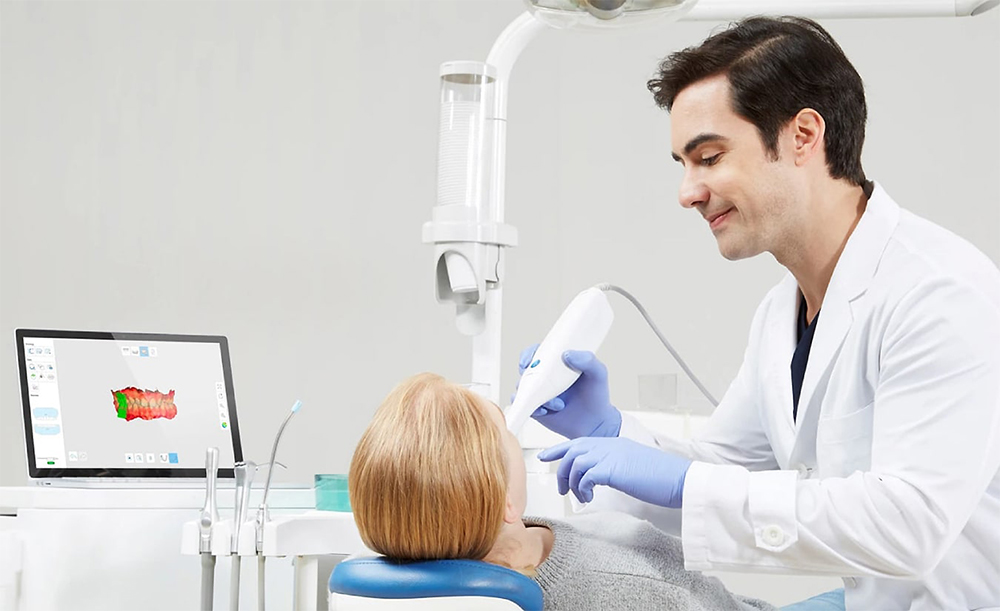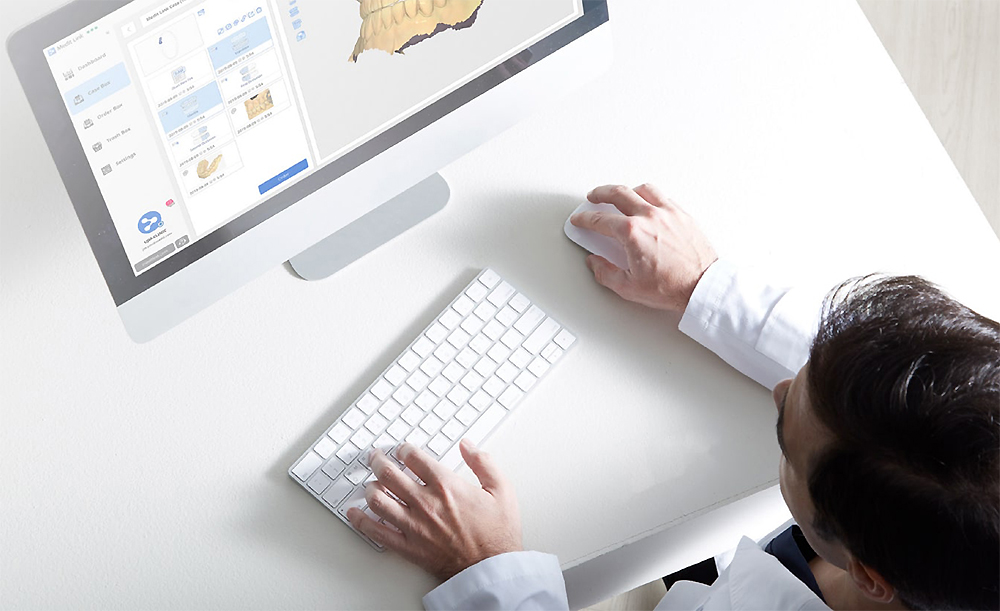 Medit Link
The scanner partners perfectly with the Medit Link software for an efficient, user-friendly experience and is simple to incorporate into your practice or lab for an optimised workflow.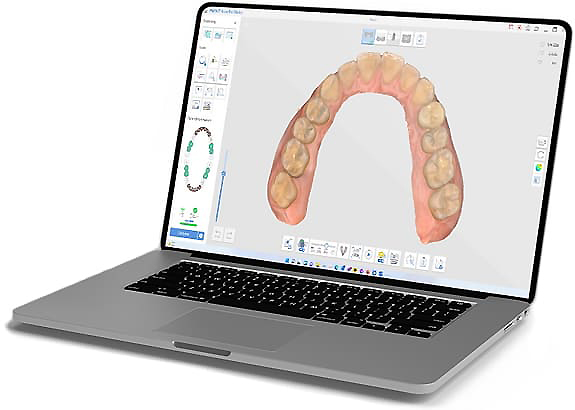 With the system you can undertake:
A.I. Abutment & A.I. Scan Body Matching
Margin Line Creation
Pre-Operation Scanning
Impression Scanning
Occlusion Analysis
Ortho Simulation
Scan Replays
How to Send Digital Impressions
Whether you're an NHS or Private dentist and take digital or traditional impressions, we can help you with all.
1. Scan file (.stl, .ply, .obj) & Case information
2. Order status tracking
3. Attach additional files (CT, HD photos)
Complete Set Up Solutions
Not only can we supply you with the Medit i500 scanner, but we can also provide you with everything you need to get started on your digital dentistry journey including the Medit Link software, laptop, viewing monitor and ergonomic system trolleys.
In addition, we offer installation, training for all your staff, and follow up support.
With no license fees, we have monthly payment and outright purchasing options so get in touch today to book a Medit i500 demo with one of our friendly team members.
Call us on 0203 111 1111 or email to medit@medimatch.co.uk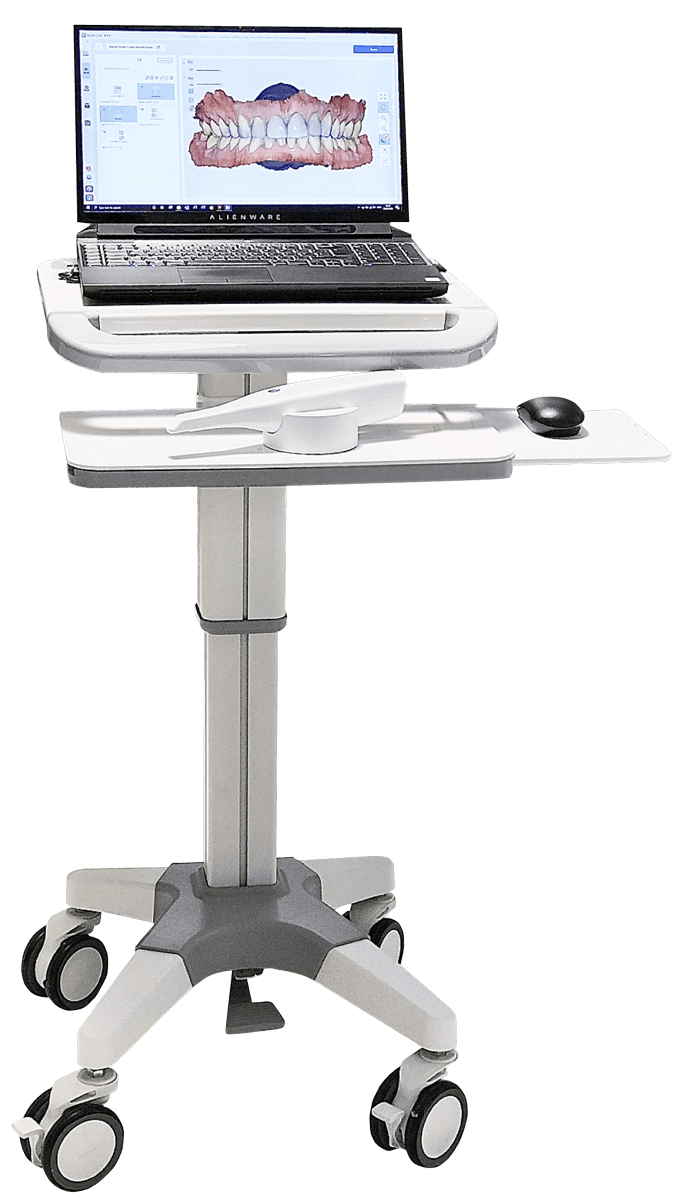 Want to discuss a case with us, need more information on the lab or Medit i500 intraoral scanner?
We are now available for one-on-one online meetings via Zoom for any day meetings including weekends and evenings!
Please book via our online booking system and select the representative you would like to speak to.
For Intraoral scanners – Sean Goldner
For cases or general lab queries – Hugo Van Loenen