Scannable anatomical abutment + screw – Bone Level range Ø3
iPhysio® helps to achieve the healing, impression and the temporary prosthesis. The Profile Designer fulfils 3 essential functions of the prosthetic protocol:
Healing: its anatomic form fully meets with the morphology of the teeth to be replaced.
Taking of impressions: using digital or conventional technology, the taking of the impression directly on the Profile Designer avoids positioning errors linked to the placement of the impression coping. The implant position is restored in a very accurate manner.
The temporary prosthesis: resting on the Profile Designer, it takes the same shape as the prosthetic cradle up until the placement of the final prosthesis.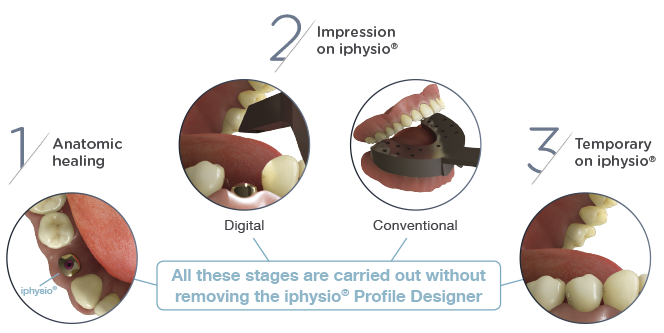 Preservation of the biological space
The iphysio® Profile Designer is screwed into the implant during the 1st or the 2nd surgical intervention. It remains in place throughout the bone and gingival healing process as well as during the taking of an impression irrespective of the implant sector, whether aesthetic or not. It is only removed once to place and finally screw in the final restoration.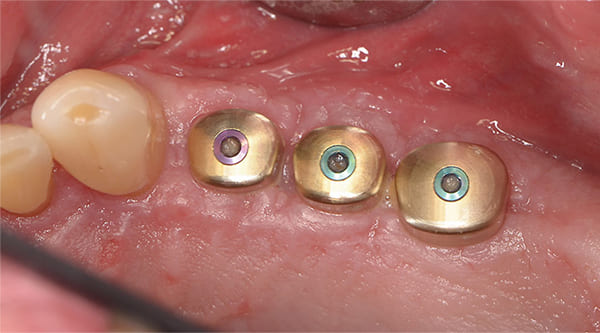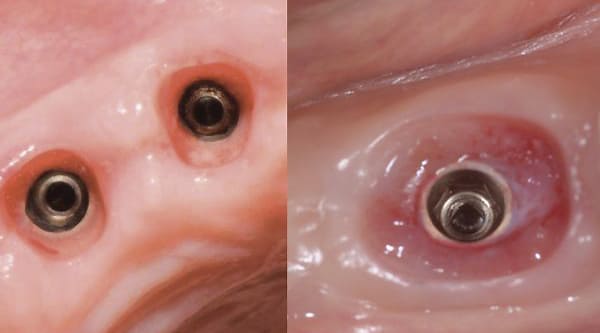 A true profile of anatomical emergence
The diameter of an implant does not correspond to the anatomical cross section of the replaced tooth. The iphysio® Profile Designer offers you a true profile of anatomical emergence guaranteeing sufficient thickness of the soft tissue. It will therefore allow for the transition of a round implant section to the actual emergence of the real tooth.
Anatomical shapes based on the restoration area
The result is the proposal of several anatomical shapes which give you the best aesthetic results by:
the sculpting of a true non-circular anatomical profile ;
best compressions, preparations and gingival papillae quides in the intar-dental spaces.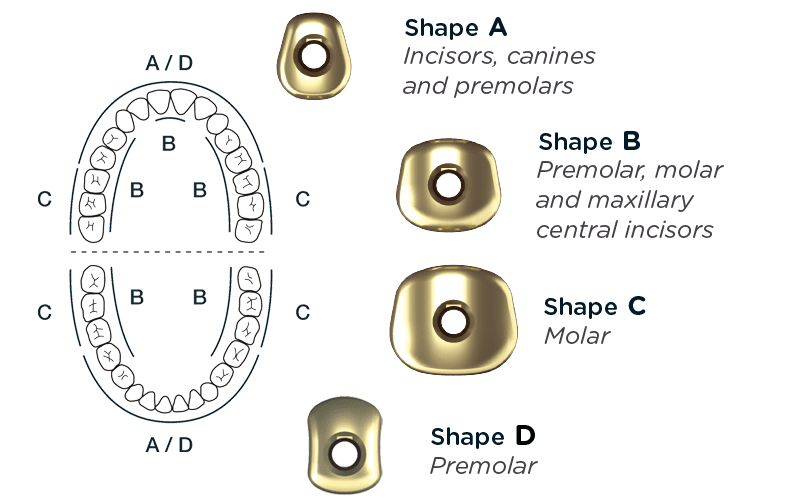 3 in 1 solution without removal of the iPhysio®
iPhysio® makes implantology easier