Advantages:
Modern, ergonomic design
High vacuum performance
High ultimate vacuum (approx. 20 mbar)
Very smooth running
Integrated transport handle
List of Parts
Cable connection with bend protection
Power cord
Air vents
Vacuum hose connection
Housing
Vacuum hose
Transportation grip
Sound absorber
Sound absorber connection
Protective cap
Rating plate
Rubber feet
This vacuum pump is suitable for evacuating the firing chamber of the Programat ceramic furnace. It is a quietly-running double-diaphragm pump with high vacuum performance.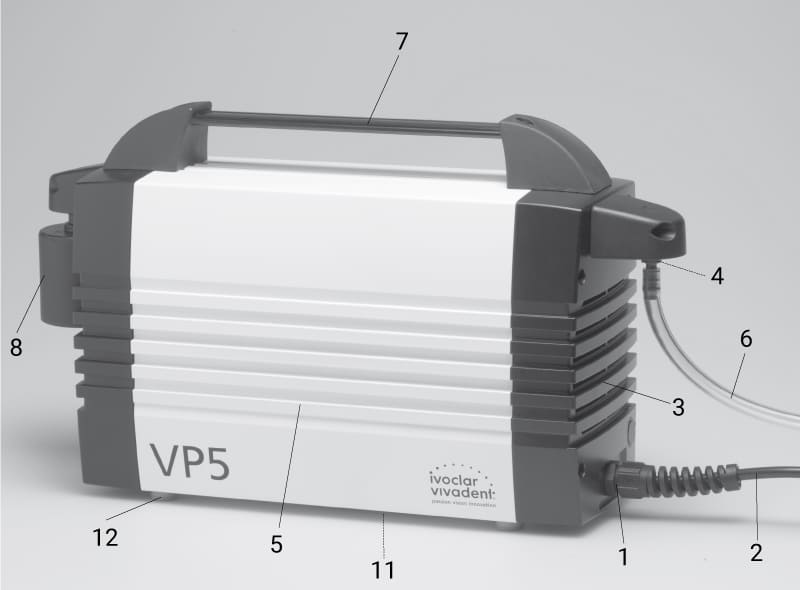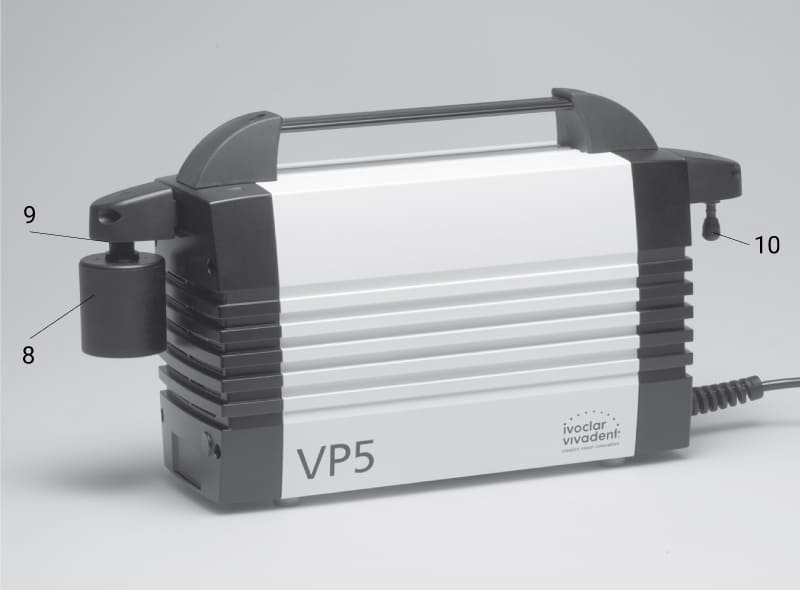 This vacuum pump has been developed especially for the evacuation of Programat ceramic furnaces from Ivoclar Vivadent and it should be used for this purpose only.
Technical Data
Power supply:
230 V / 50–60 Hz / 0.40 A
200 V / 50–60 Hz / 0.50 A
115 V / 50–60 Hz / 0.85 A
100 V / 50–60 Hz / 0.95 A
Tolerated voltage fluctuations:
+/– 10%
Power consumption:
80 W
Suction strength:
15 l / min.
Final vacuum (measured with a 4-liter test container):
approx. 20 mbar
Dimensions:
415 x 122 x 230 mm (length, width, height)
Weight:
8.0 kg
Types of fuses:
230 V: T 1.0 A 250 V
200 V: T 1.25 A 250 V
115 V: T 2.5 A 250 V
100 V: T 2,5 A 250 V