The sleeve is a single use sleeve for patient scanning. Always replace the white sleeve on the scanning unit between patients to avoid cross contamination. Please dispose of the white sleeve after every patient.
This product is designed for use with all iTero Element scanners, except for scanners with installed NIRI software functionality, located at the US.
Replacing disposable sleeves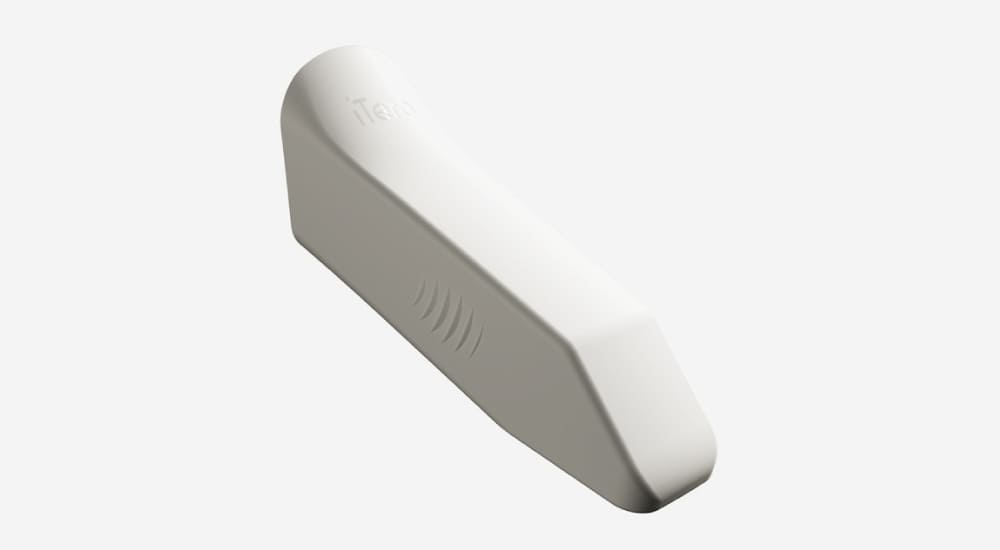 Step 1
When pulling a sleeve OFF or ON, hold the center of the sleeve.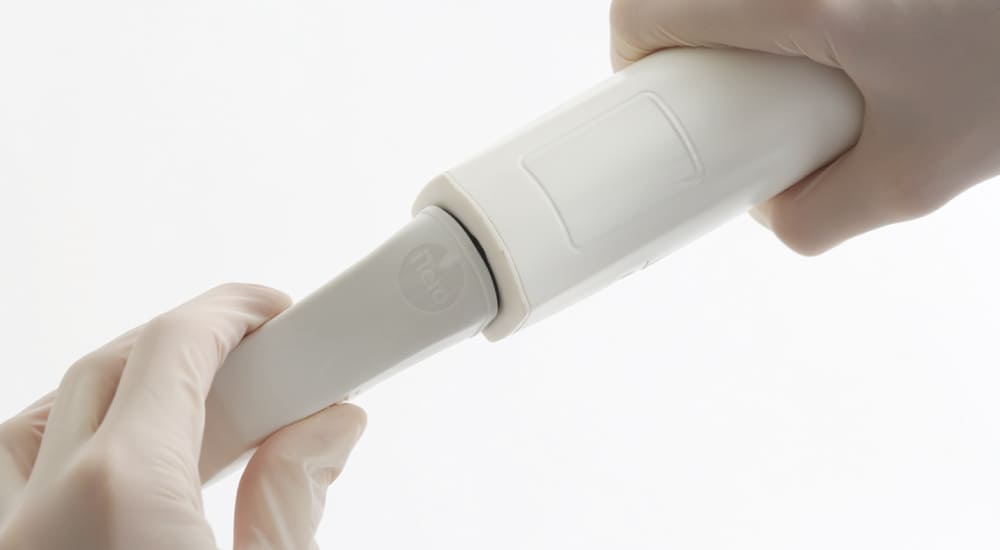 Step 2
Press slightly on both sides of the disposable sleeve, pull the sleeve
slowly off the scanning unit and discard.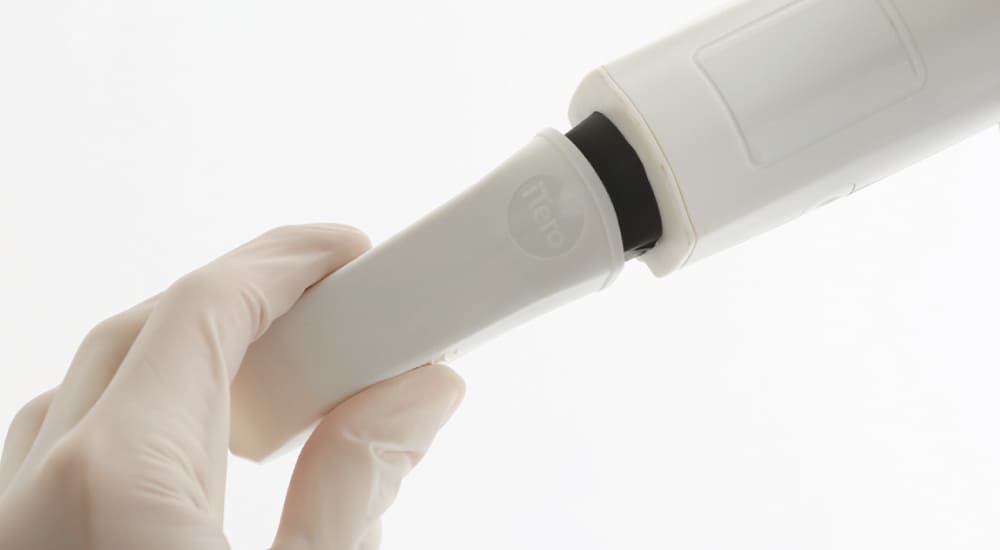 Step 3
Gently slide on new sleeve onto scanning unit until it clicks into place.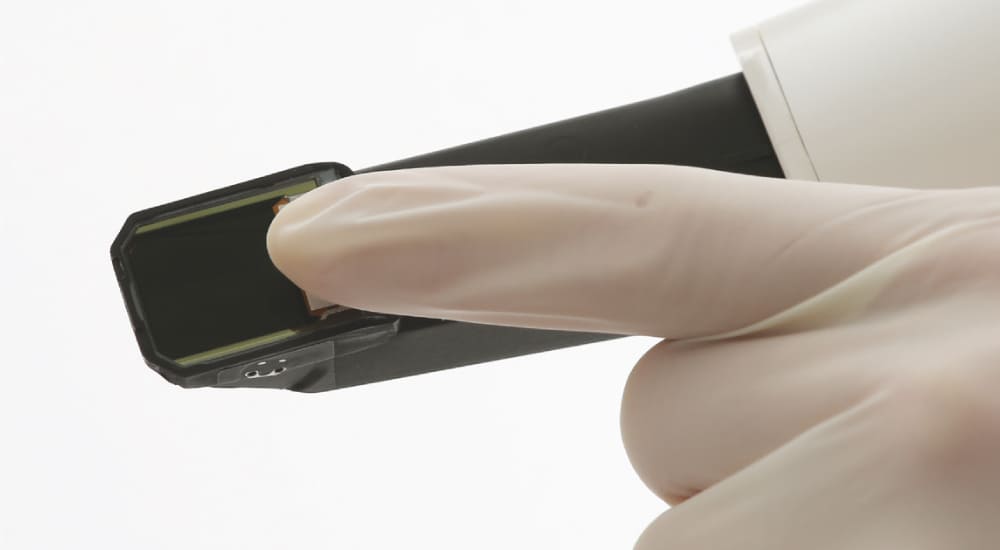 WARNING: Optical surface!
DO NOT touch the optical surface. Contact may cause damage. If
cleaning is necessary, use the wipes and anti-static cloth found inside
the sleeves box. For proper use, refer to the directions found in the
scanner sleeves box.