Color shades will no longer be a guessing game!
The avantages of the Rayplicker Cobra:
Ergonomics: Light weight and compact autocalibrated device.
Accuracy: Multispectral analysis. Cmos sensor 648 x 648 px.
Digital: 100% integrated, objectivity and traceability.
Hygienic: Sterilizable tips, induction charging.
Flexibility: Double video stream (on the computer and device screen)
Educational: Easy communication with your patients.
A multifunction tip combined with a patented measuring head:
Accuracy: It allows automatic control of all your acquisitions.
Objective: It frees from all external light disturbances.
Assisted: It ensures precise positioning of the device on the tooth and control of the working distance for perfect acquisition.
Hygienic: It eliminates all cross-contamination and is designed for 100 sterilization cycles!
Perform colorimetric analyzes and optimize your patient data management.
Analysis and archiving of acquisitions obtained with Rayplicker Cobra.
Easily centralize and manage your patients' aesthetic data.
Visualization of aesthetic data under different shade mappings.
Analysis of CIE Lab* / LCh values.
Make comparisons and generate bleaching reports.
Free software for the dental practice and laboratory.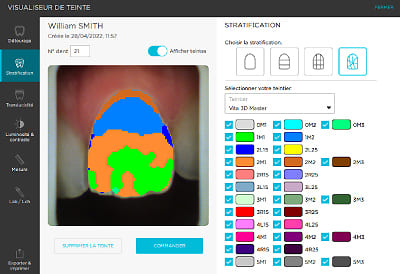 Shade mappings
(1, 3, 9 parts, detailed map)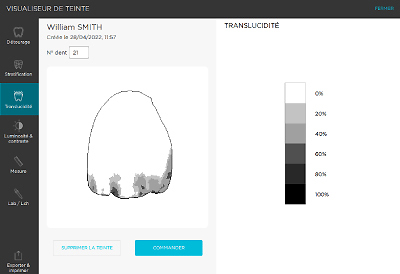 Transclucency
mapping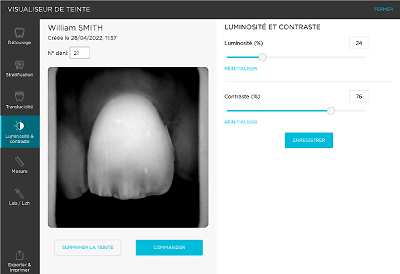 Polarised color and
Black & White image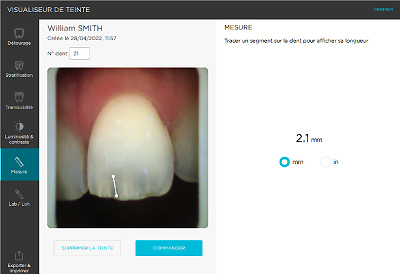 Measuring tool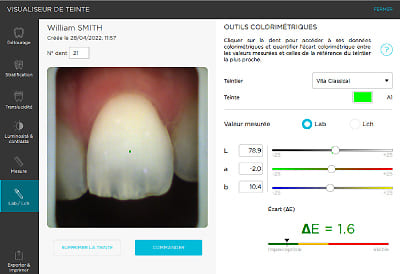 CIE L*a*b / L*C*h
What is Borea Connect?
A free platform for creating and managing orders (Dental practice and laboratory access).
Easy sending of your aesthetic data prescription with shades, patient photos and digital impression.
Total accessibility from an internet browser on computer, smartphone, tablet.