CAUTION: If you need to move the printer to perform this procedure, you must remove the resin tray and place it in its garage before beginning. Also, you will need to lift all leveling feet to move the printer and will need to re-level the printer once this procedure is done.
CAUTION: Failure to change the filter when prompted could lead to a clogged filter, which would trap noxious fumes in the print chamber. Upon opening the printer, these fumes could be very potent. Failure to change the filter could also result in a loss of positive pressure in the print chamber, causing it to lose it's "clean-room-like" properties. Do not run the printer without a carbon filter installed.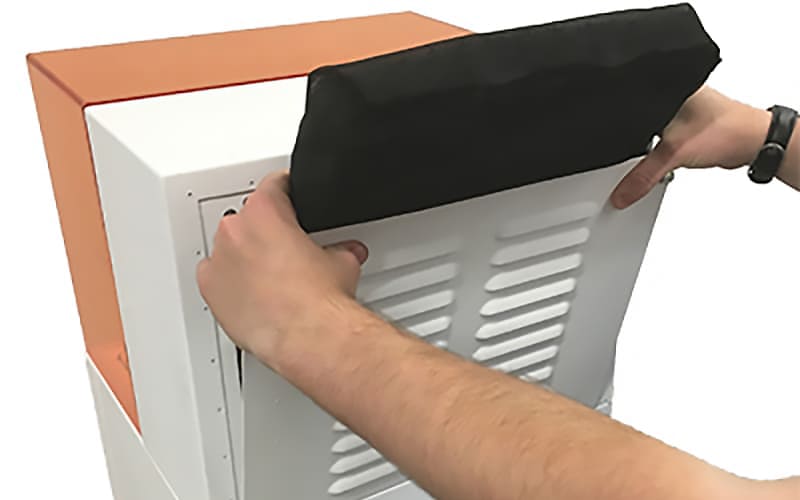 Remove four thumb screws by hand from the carbon-filter bracket. The bracket may be removed if you wish.
Remove the filter and discard it according to all local, state, and federal regulations.
WEAR 100% NITRILE GLOVES WHEN HANDLING A CONTAMINATED FILTER.