With high speed to perfect results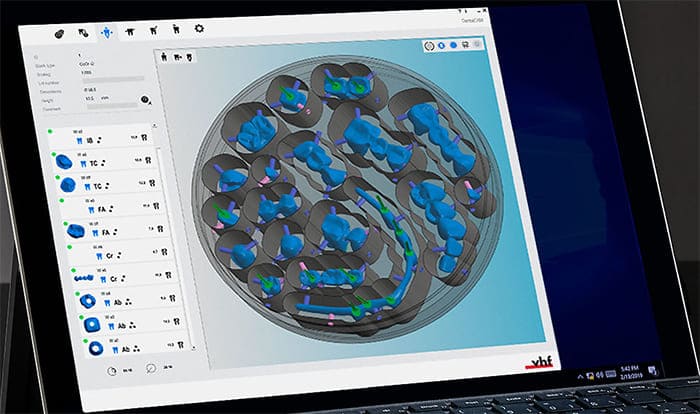 Open systems are the future
The dental software DENTALCAM is a powerful software package that allows for imports from all common CAD programs with its open STL import feature and utilizes optimized CAM strategies for the fastest possible processing. It is perfectly adapted to all vhf dental milling machines to ensure reliable first-class results. Without complicated programming: because no previous knowledge is required.
This CAM software by vhf can be used in any dental and practice laboratory. Best of all: we deliver our DENTALCAM with each machine free of charge – a real advantage over other CAD/CAM providers in the dental industry. For a worry-free working with the vhf milling software, DENTALCAM users will receive regular updates and are thus always up to date with the latest developments. This makes your entry into digital production as comfortable as possible!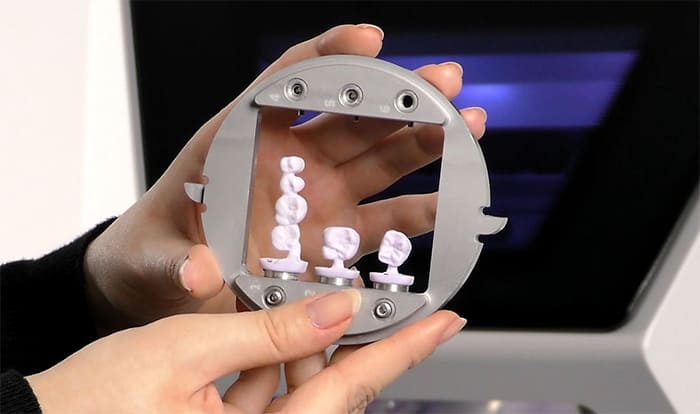 Dental software for efficient production
Tested by worldwide leading dental technology experts: the vhf CAM software convinces by numerous highlights such as the consistent three-dimensional display of the imported works. Moreover, the views are focused on the particular job, so that the user interface always remains clear. This way, we offer our users even more comfort, possibilities, and fun when operating the software.
Thanks to the DIRECTMILL Technology integrated in DENTALCAM, we reduce the workflow from preparation to production start enormously: For example, the time from loading a simple crown to the start of the milling process on the machine is reduced to less than one minute. We call this maximum efficiency.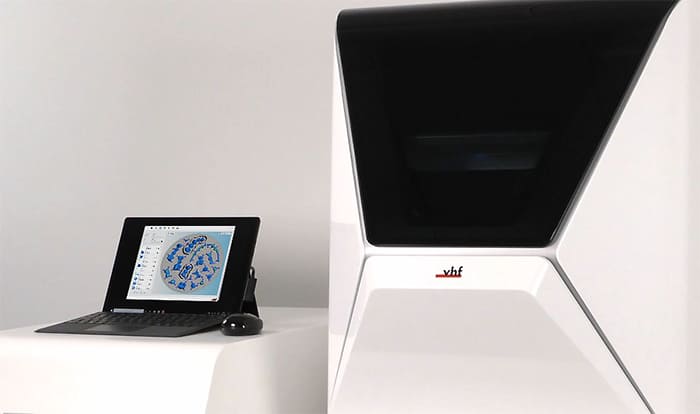 Relaxed work – no complicated operation
Our CAM software uses self-explanatory icons, and your work can be turned via the scroll wheel. All relevant data on blanks, clamping fixtures and tools is already stored in the CAM software and will be regularly updated.
We also offer the users of our dental software a very special service: via the specially designed DentalPortal, you will receive detailed information and instructions as well as first-class tips for the safe and efficient operation of your vhf dental machines – around the clock and exemplary in the dental industry. If you need personal support, our American service location as well as our resellers will be glad to help you.