The 4-axis milling machine for wet machining for restorations in mere minutes
The Z4 has been developed for same day dentistry applications and can produce restorations in under 10 minutes. This wet milling machine is fast, economical, and has high precision.
Machinable materials:
Glass ceramics
PMMA
Zirconium oxide
Composites
Prefabricated titanium abutments
Wax
Cobalt Chromium
Further features
Highest precision
Milling and grinding in ultra HD
Proven industrial quality
3 microns repetition accuracy
Extremely economical
Clear water – no additives necessary
Mill screw-access channels, to save costs for "meso" blocks
Automatic changer for 6 tools
Self-opening working chamber door and drawer
Easy to learn, easy to operate
24 months warranty
CAM software included
Tool starter set included
Fastest production
Restorations in under 10 minutes
2-second block insertion
100,000 RPM electrical high frequency spindle
Complete Independence
38 block materials from 20 manufacturers – and growing
800+ prefab titanium abutment blanks from 11 manufacturers
Validated with all established scanners and design software
Fully integrated workflow with TRIOS Design Studio (3Shape), DWOS chairside (Dental Wings) and exocad ChairsideCAD*
Integrated PC with touch screen and Wi-Fi – no laptop or tablet necessary
Built-in compressed air – no compressor needed
*Material and indication availability may vary by CAD provider. Full range of indications and materials available in STL workflow.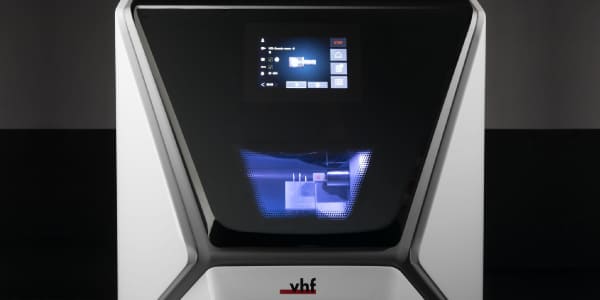 The Z4: Groundbreaking
The digital workflow makes it happen: you and your patients can benefit from more pleasant treatments with first-class restorations in just one session. The Z4 is an investment that will pay off for you: high-quality restorations with maximum independence. The number of machinable block materials constantly increases as well as the number of scanners and CAD software packages that are validated with the Z4.
From the intraoral scanner to the milling machine, users work with a single interface and therefore only need to familiarize themselves with one software package. This is the convenience of completely integrated workflows!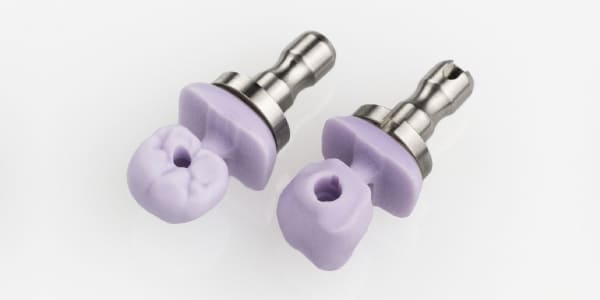 Study confirms: Z4 drills screw-access channels in highest quality
A scientific study at the University of Washington proved that using the Z4, users can drill screw-access channels for hybrid implant restorations into ceramic blocks with no signif-icant difference in flexural strength compared to factory-fabricated materials, known as "meso" blocks.
These blocks are significantly more expensive, and the laboratory design method requires a more sophisticated CAD process. Thus, processing standard blocks with the Z4 means less cost for material and less material inventory necessary.
Jack M. Keesler, DDS, MSD. Effect of milling screw-access channels on flexural strength of CAD/CAM ceramic materials. MSD Master's Thesis, University of Washington, 2019.
vhf Z4 – The Future of Digital Dentistry
---
This video shows the most important features of the Z4 by vhf. See for yourself why dental experts all over the world call this machine "The Future of Digital Dentistry".