🏆 Precision Perfection
Experience the pinnacle of accuracy with dental device milling. With a state-of-the-art milling machine, utilise cutting-edge technology to craft dental restorations with unmatched precision and fit. Say goodbye to manual errors and hello to flawlessly fitted crowns, bridges, and more!
⏱️ Time-Efficient Solutions
We understand the importance of timely treatment for your patients. With an advanced milling machine, you can significantly reduce production times. Say farewell to long waiting periods, and impress your patients with quick and efficient delivery of their dental devices.
💡 Limitless Customization
Personalisation matters! Embrace the freedom of creating bespoke dental devices for each patient's unique needs. From individualised prosthetics to intricate surgical guides, milling machines empower you to offer tailored solutions that enhance patient outcomes.
💰 Cost-Effective Excellence
Optimise your practice's productivity and cost-effectiveness with dental device milling. The streamlined process minimizes material waste, saving you money without compromising on quality. Maximize your ROI and elevate your dental services to new heights.
🔐 Patient Comfort & Satisfaction
A happy patient is a returning patient. Dental device milling ensures smooth and accurate dental restorations, maximising patient comfort and satisfaction. Impress your patients with devices that not only look great but also feel natural and comfortable.
Don't miss the opportunity to take your dental practice to the next level! Embrace the future of dental technology with our cutting-edge milling bundle. Elevate your precision, efficiency, and patient care today. Transform your practice and leave a lasting smile on your patients' faces! 💪🦷
This milling bundle includes: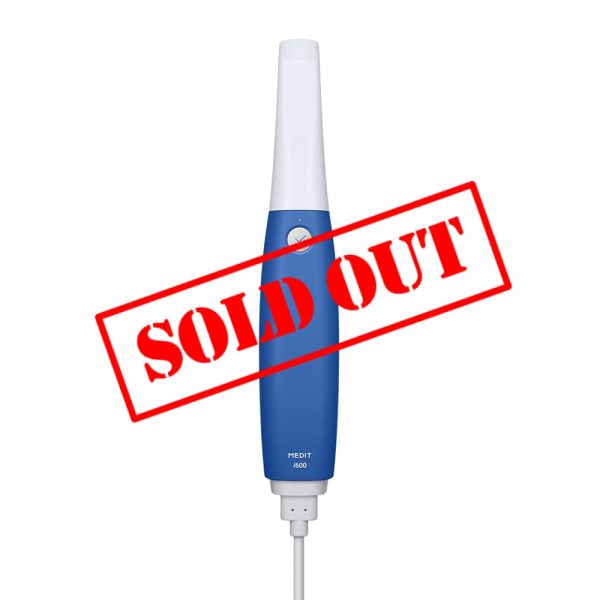 Medit i600
The Medit i600 is designed to streamline and enhance the digital impression process. Manufactured by Medit, a leading provider of dental imaging solutions, the i600 offers cutting-edge technology in a compact and user-friendly design. With its high-speed scanning capabilities and superior accuracy, the i600 allows dental professionals to capture detailed images of patients' oral structures swiftly and effortlessly.
Equipped with powerful artificial intelligence features, the Medit i600 ensures optimal scan data quality and eliminates the need for retakes. The scanner's open system compatibility allows seamless integration with various CAD/CAM software, providing dentists with the flexibility to design and fabricate a wide range of dental restorations in-house or through their preferred dental laboratories.
Embrace the future of digital dentistry with the Medit i600, empowering your practice with fast, accurate, and efficient digital impressions.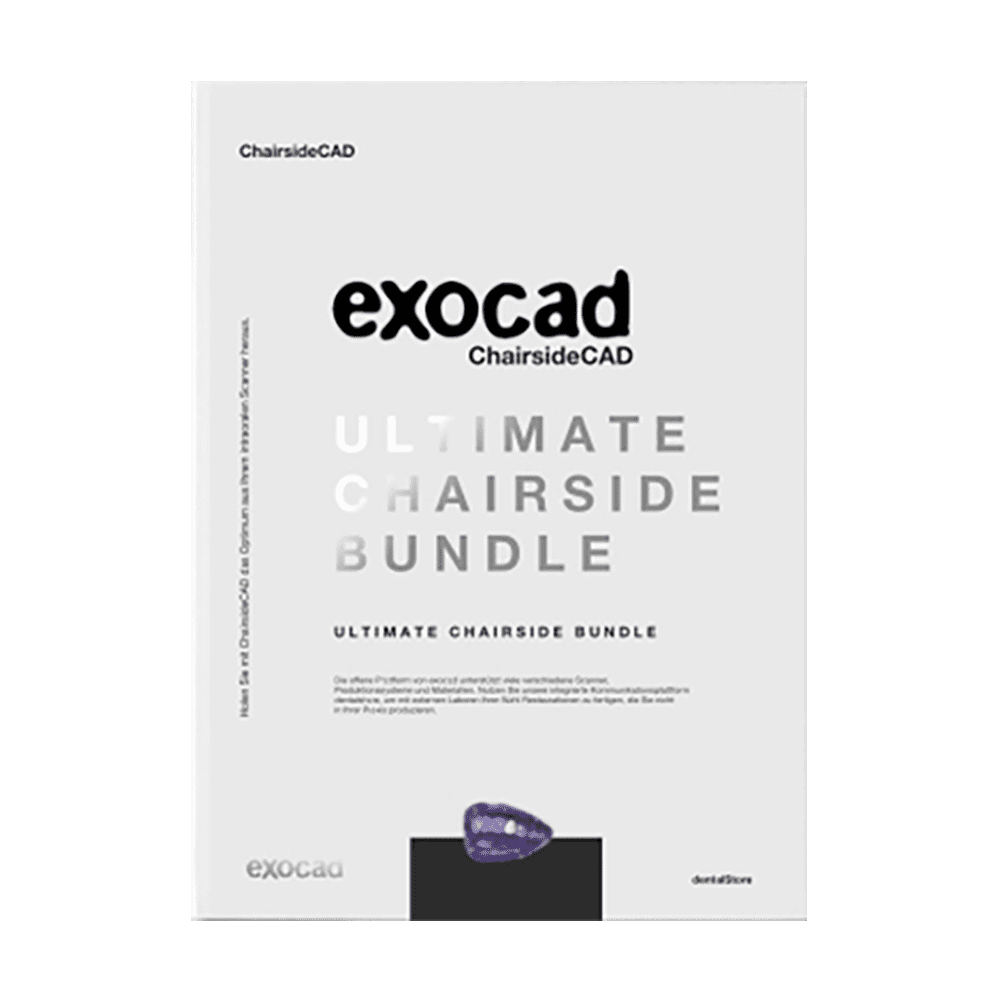 Exocad Ultimate Bundle
The Exocad Ultimate Bundle is a comprehensive software package designed for dental professionals and laboratories.
Developed by Exocad GmbH, a leading provider of CAD/CAM dental solutions, this bundle includes a suite of advanced tools for designing dental restorations such as crowns, bridges, and implants. The software's intuitive interface and powerful algorithms allow dental technicians to create precise and aesthetically pleasing prosthetic designs.
The Exocad Ultimate Bundle is widely regarded in the dental industry for its accuracy, flexibility, and time-saving capabilities, making it an indispensable tool for professionals seeking to deliver high-quality dental restorations.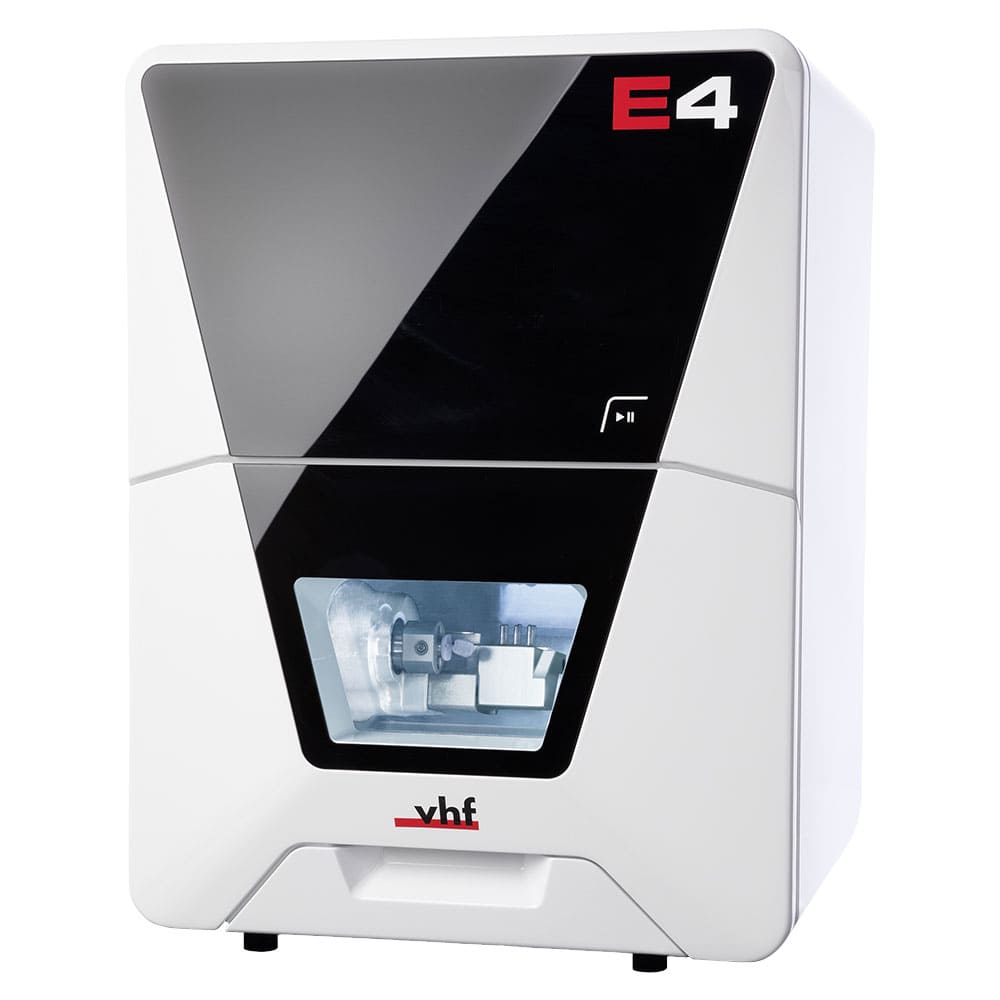 vhf E4 Milling Machine
The vhf E4 Milling Machine represents the epitome of precision and versatility in dental milling technology. Crafted by vhf, a renowned manufacturer of CNC milling machines, the E4 is engineered to deliver unparalleled performance.
With its robust construction and high-quality components, this 4-axis milling machine ensures impeccable results across a diverse array of dental materials, including zirconia, PMMA, wax, and more.
The vhf E4's user-friendly interface and automated features make it easy to produce complex dental restorations with exceptional detail and fit. Its compact footprint and efficient milling process optimize workflow efficiency, allowing for quick turnaround times.
Embrace the precision and productivity of the vhf E4 Milling Machine to elevate your dental restoration capabilities and satisfy your patients' demands for top-tier dental prosthetics.